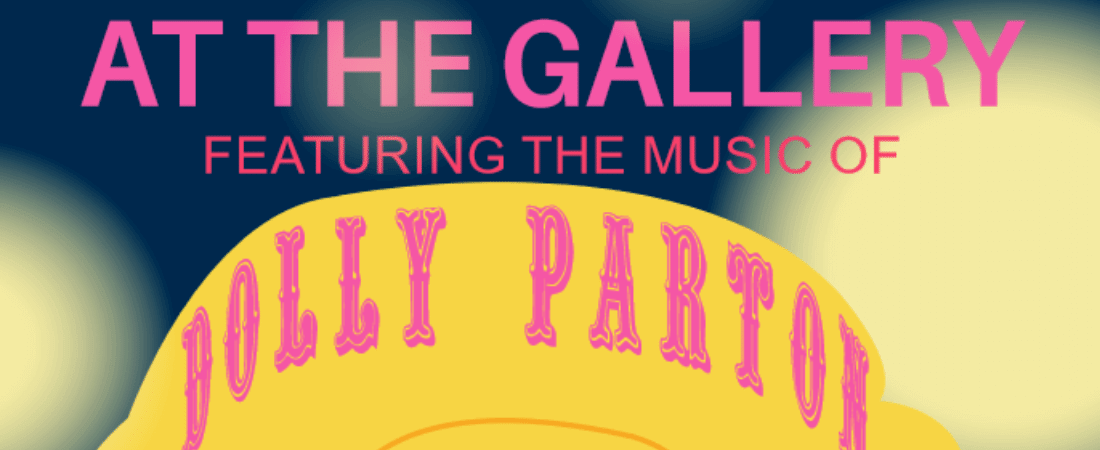 Craven Arts Council & Gallery is proud to present "At the Gallery: Dolly Parton" performed by Ciara DiNapoli accompanied by guitarist Joshua Lewis at the Bank of the Arts, 317 Middle St., May 21, 2022, at 7:00 p.m.
Dolly Parton is an American singer and songwriter as well as an actress and businesswoman. Dolly is best known for her songwriting and country hits from the 1960s to present. Dolly Parton began performing as a child singing on local radio shows and later pursued a songwriting and singing career in 1964. She has composed over 3,000 songs including hits like "9-5," "Jolene," and country chart-topper as well as international pop hit "I Will Always Love You." Dolly has won 11 Grammys, Entertainer of the Year, and multitudes of other awards for her musical accomplishments.
Ciara Hardison DiNapoli has been performing for over 33 years. She's involved in both local community theaters as well as theaters in Carteret and Onslow counties. Ciara is currently an Instructional Coach at Vanceboro Farm Life Elementary. There, she also directs the after-school Drama group. Ciara has a BFA in Theatre Education and an MEd in Language and Literacy. Joshua Allen Lewis is a singer-songwriter, musician, and dancer from Vanceboro, NC. Joshua is a performer with the Green Grass Cloggers and has danced with them at concerts and festivals throughout North Carolina, Virginia and up to Michigan. His favorite festivals to perform have been Ocrafolk on Ocracoke Island and MerleFest in Wilkesboro.
Tickets are $20 for members and $25 for nonmembers, available in person at Bank of the Arts, online at CravenArts.org, or over the phone at 252-638-2577.
By Mairin Gwyn, Development Director