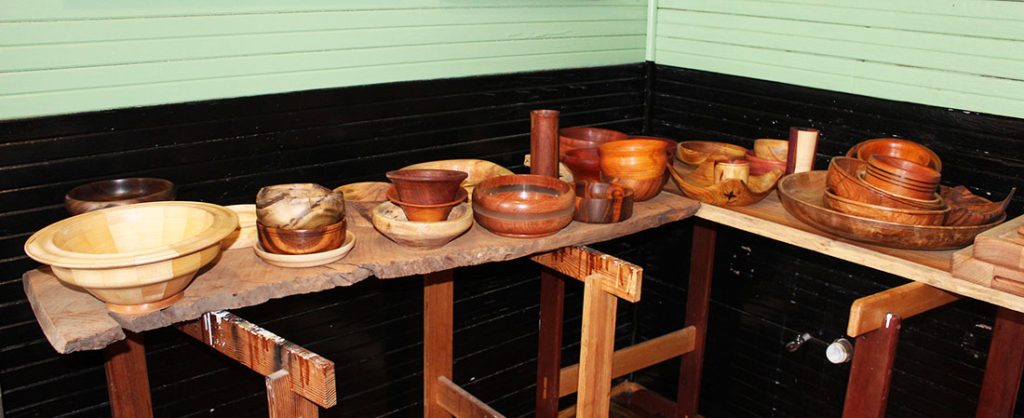 Caleb Gallentine demonstrates how to turn bowls at Shop Class.
He is one of a number of woodworkers who turned bowls for the Empty Bowls event on Thursday, February 24, 2022, from 11 a.m. – 1 p.m. at Temple Church in New Bern, NC. Admission gets you a bowl of soup and a ceramic or wooden bowl, vase, or cutting board to take home with you.
Proceeds of Empty Bowls go to Religious Community Services and Craven Arts Council & Gallery.
We also enjoyed catching up with Pollie and Maurice "Mo" Howland and Catherine Little. If you see Catherine, wish her a Happy Birthday!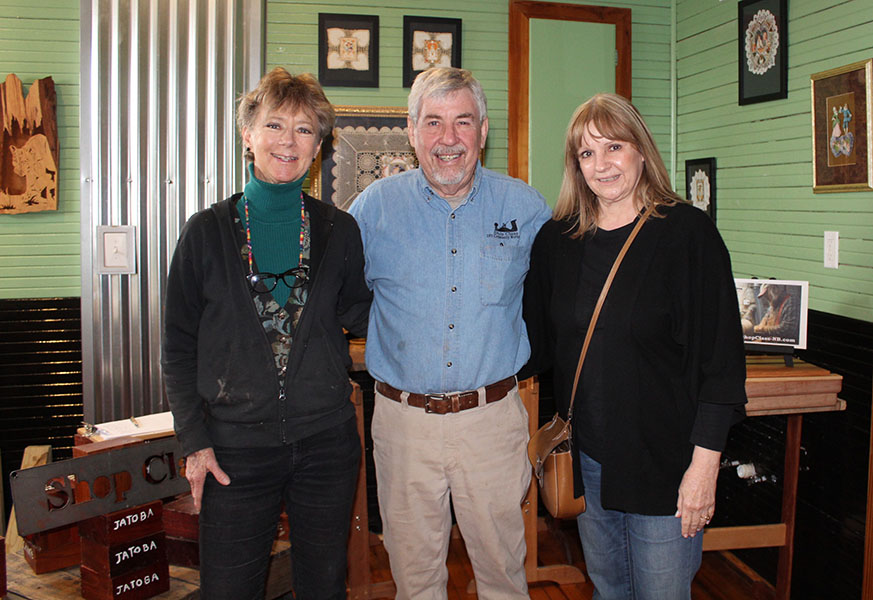 Thanks to Maurice and Pollie Howland for providing Shop Class as a "Community DIY Workshop" for people to learn, rent space, and create!
Visit Shop Class, LLC at 406 Guion Street or call 252-617-8980.
By Wendy Card, Editor-in-Chief