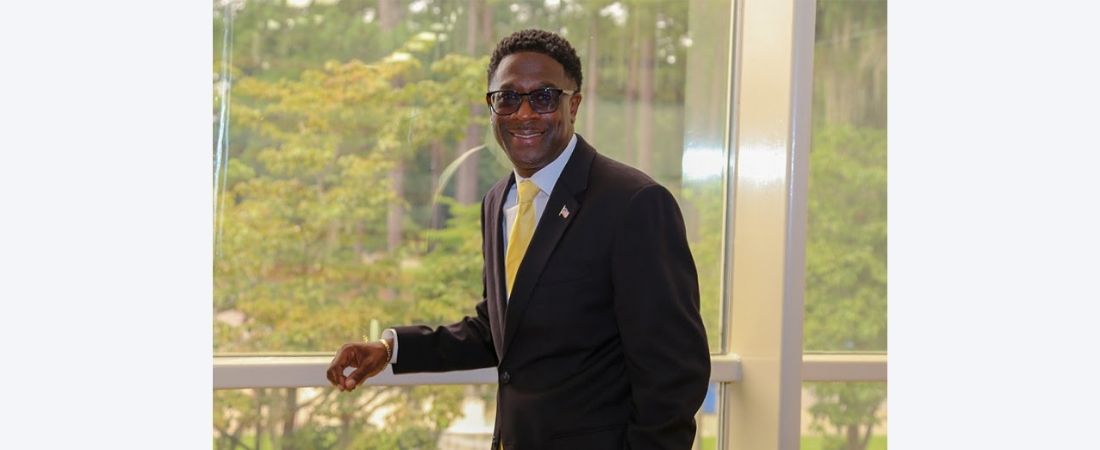 Craven Community College (Craven CC) Director of Community Workforce Readiness Greg Singleton has been named the 2022 North Carolina Community College System (NCCCS) Staff of the Year. This prestigious award recognizes excellent performance and commitment to the community college mission by the non-teaching staff of the 58 institutions of the NCCCS and System Office.
Singleton joined the Craven CC Human Resource Development (HRD) department in 2014. He successfully planned and launched the Job Readiness Boot Camp in 2017, which has since expanded to reach rural areas of Craven County in 2021. The boot camp supports unemployed, underemployed and the formerly incarcerated by teaching soft skills such as resume writing, interviewing and interpersonal communication with the goal of optimizing their employability. He serves as project manager of the Craven-Pamlico Re-Entry Council and was instrumental in writing a $250,000 grant to support the efforts of the Council. Singleton successfully negotiated placing the Re-Entry Council under the auspice of Craven CC, which has allowed it to become a model for the N.C. Community College System to consider in other communities. He meets students where they are and serves as a guest speaker at several N.C. State prisons.
"Greg's enthusiasm and passion were key attributes that led to his rising above an exceptional pool of candidates," said Craven CC President Dr. Ray Staats. "His leadership and endeavors at our college and in the community have been greatly impactful, and we are immensely proud of his accomplishments."
Each year, the State Board of Community Colleges bestows a series of awards: President of the Year, Excellence in Teaching, Staff of the Year, Distinguished Partners in Excellence, and the I.E Ready Award, which is the highest honor awarded to an individual by the Board.
By Craig Ramey, Director of Communications