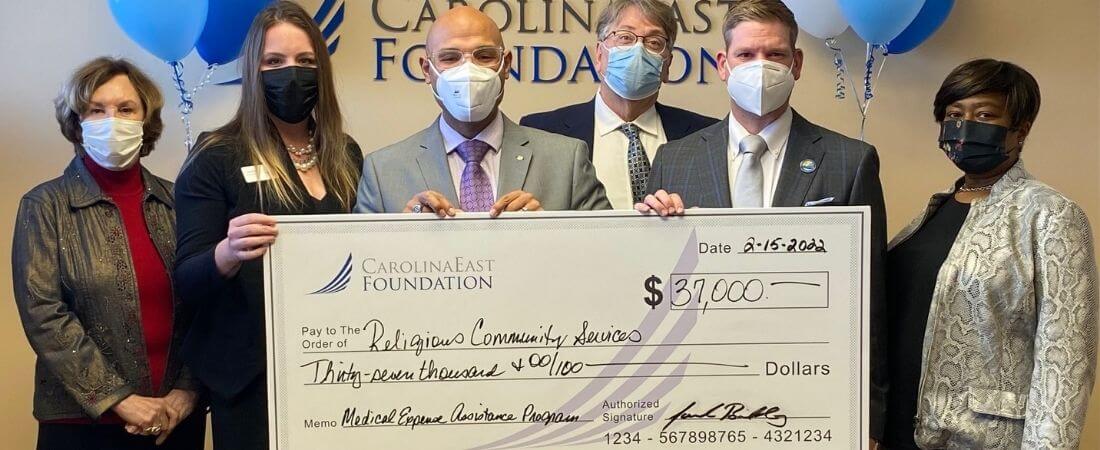 The CarolinaEast Foundation has awarded a $37,000 grant to Religious Community Services (RCS) of New Bern to help with its "Medical Expense Assistance Program." This grant is just one example of CarolinaEast Foundation's commitment to its mission of promoting health in its region, supporting the healthcare community, and assisting individuals with healthcare needs.
Religious Community Services is committed to addressing the basic needs of Craven, Jones, and Pamlico Counties by providing food, clothing, and shelter to those who need it most. In addition to addressing food and housing insecurities, RCS offers programs and services that provide medical transportation and prescription assistance. This is done by BUILDING a supportive community, ENGAGING people holistically, and EMPOWERING permanent life-change.
Over the past few years, the demand for its services has increased dramatically and the organization heavily relies on its friends, local businesses, and churches to help support its mission.
By Ann Marie Devanney, RCS Community Engagement Manager