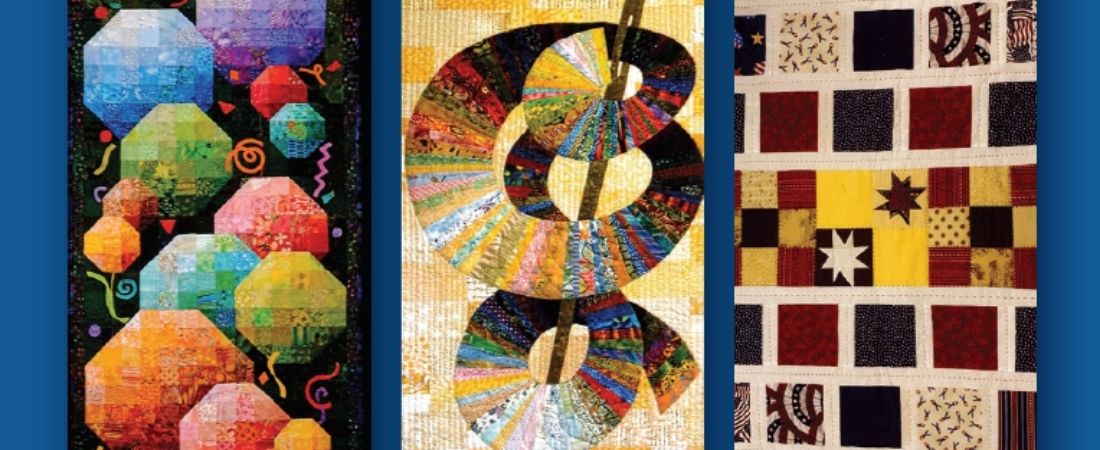 Tryon Palace is thrilled to once again be hosting works from members of the Twin Rivers Quilters Guild in our new exhibit – Pieced with Care. Pieced with Care opens this Saturday, January 22nd (unless inclement weather), in the Duffy Gallery at the North Carolina History Center, and will feature 59 quilts made by more than 35 quilters, each a work of art inspired by their imagination and expression.
The Twin Rivers Quilters Guild is a local nonprofit organization founded in 1983 that is dedicated to the art of quilting. The Guild offers in-house and professional workshops to their members as well as weekly stitch-n-chats, block of the month activities, challenge quilts, and mystery quilts. Additionally, the Twin Rivers Quilters Guild supports local and national charities with donations of a variety of quilts including stretcher quilts, fidget quilts, lap quilts, children's quilts, and adult bibs.
One way the Guild finances their charitable acts is to produce a biannual raffle quilt. From the first raffle quilt in 1986, raffle proceeds have been used to support the educational and charitable activities of the Guild. The 2022 raffle quilt, Rainbow Rings, is a double wedding ring pattern that was chosen by the current Raffle Quilt Committee Chair, Sally Cornford. The double wedding ring pattern was first published in the United States in the early 1920s and has long been a symbol of love with the interlocking rings symbolizing marriage. The quilt was paper pieced by members of the committee, appliqued by Mary Yanchuck and Sue Kleeman, and quilted by Katherine Haleen. Rainbow Rings is on display at the exhibit and raffle tickets for this piece can be purchased at the Museum Store in the North Carolina History Center for $1 or 6 tickets for $5 while Pieced with Care is open.
The Pieced with Care exhibit is free to the public and will be on display through Sunday, March 27th.  The North Carolina History Center is located at 529 S. Front Street, New Bern, and is open from 10 a.m. to 5 p.m., Monday through Saturday, and 12 noon to 5 p.m. on Sunday. For more information, TryonPalace.com or call 252-639-3500.
By Nancy Figiel, Tryon Palace Public Affairs Director