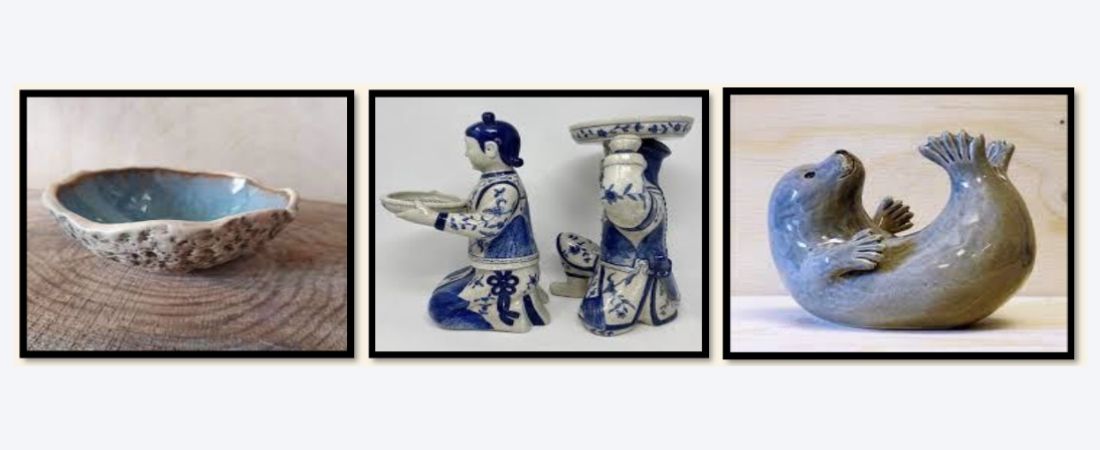 Do you enjoy doing Ceramics or have you ever wanted to learn? Then join New Bern Parks and Recreation as we explore this art form. The classes are designed for beginners to advanced participants, learning fundamental and advanced techniques at their own pace. Classes will be held at West New Bern Recreation Center, 1225 Pinetree Drive, New Bern, NC.
Available Classes:
Wednesday Ceramic Class (14 weeks)
12pm – 3pm: Wednesday, January 12th – Wednesday, April 13th
Thursday Ceramic Classes (14 weeks)
6pm – 9pm: Thursday, January 13th – Thursday, April 14th
Registration Fees:
$25 senior resident, $30 resident.
$30 senior non-resident, $40 non-resident.
Additional charges for greenware, bisque, and firing fees.
Each class is limited to 15 students. Register online at NewBernNC.gov. or at West New Bern Recreation Center. For more information, please contact Nita Henderson at (252) 639-2912 or hendrsonn@newbernnc.gov. Visit us on Facebook.
Submitted by Kari Greene-Warren