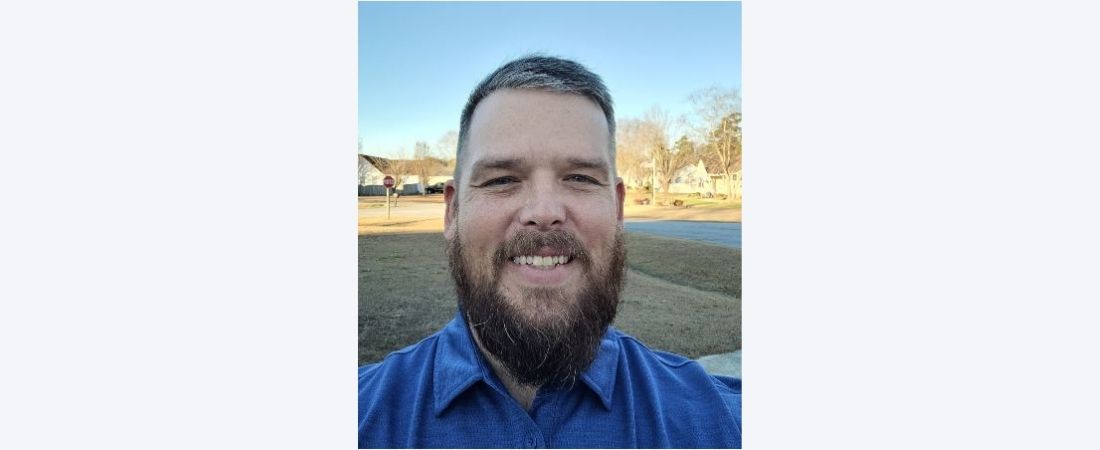 Dail Booth of Greenville, North Carolina, has been selected as Craven County's new Water Superintendent. Booth most recently served as the Water Treatment Plant Operations Coordinator for the Greenville Utilities Commission from 2013 until joining the Craven County Team.
Booth has over 14 years of experience in water treatment, and he holds a Grade 1 Physical/Chemical Wastewater License, a C-Distribution Certification, an A-Well Certification, and an A-Surface Certification issued by the North Carolina Water Treatment Facility Operators Certification Board.
In 2014, Booth was awarded the A-Surface Operator of the Year Award from the North Carolina Water Operators Association for demonstrating outstanding ability, devotion, and technical expertise in the operation of a water treatment facility. Booth earned a Bachelor of Science Degree in Biology from East Carolina University and a Master of Environmental Assessment Degree from North Carolina State University.
Before being promoted to Greenville Utilities Commission's Water Treatment Plant Operations Coordinator, Booth served as a Water Treatment Plant Operator III from 2007 to 2013. Booth also has experience working with river flora and fauna as he was a Fisheries Tech II for the North Carolina Division of Marine Fisheries from 2003 to 2007 where he collected biological samples from the Pamlico River, Neuse River, and the Pamlico Sound.
"Craven County was looking for a strong communicator with a passion for public service, a dedication to water quality and customer service, and a leader in the water industry to move Craven County's water treatment and distribution process forward. I am excited to have Dail join Team Craven and feel his skill set is going to be very beneficial to Craven County's water customers," stated Jack B. Veit, III, Craven County Manager.
Booth is a member of the North Carolina Waterworks Operators Association where he serves as Chairman of the Northeast Section. He is also a member of North Carolina American Water Works Association and Water Environment Association where he serves on the Board of Examiners.
Booth will begin with Craven County on Monday, January 24, 2022.
By Amber M. Parker, Human Resources Director, Craven County Human Resources