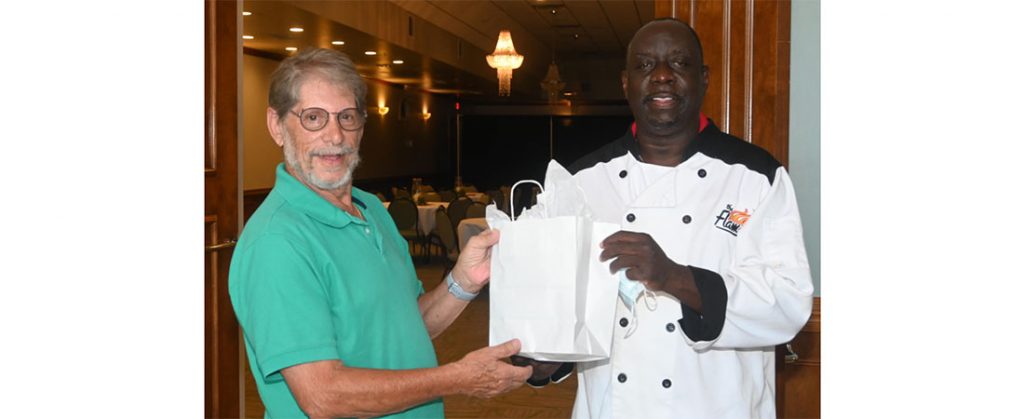 Temple B'nai Sholem proudly honored New Bern's Chef Smoke on September 3, 2021, at the Flame's Banquet Hall on Neuse Boulevard in New Bern.
Temple B'nai Sholem chose to celebrate Chef Smoke and his staff for their role in sustaining the cycle of life and redemption that begins each year at Rosh Hashanah, the Jewish New Year.
Chef Smoke has provided ongoing support for Temple B'nai Sholem's Mitzvah Meal Program. This program delivers freshly prepared meals from Chef Smoke's kitchen to isolated elders and those in the New Bern Jewish community who need a Temple "pick me up."
Twice monthly, even during the most difficult days of the pandemic, Chef Smoke and his talented staff sustained the Temple community with generous and delicious hot meals.
Since the program's inception, Chef Smoke has prepared more than 500 Mitzvah meals. He has amazed with his culinary versatility by serving up traditional specialty meals for the Jewish holidays that include chicken soup and matzah balls, chocolate dipped macaroons, and sweet apple deserts.
A dedicated group of Temple B'nai Sholem volunteers make phone calls every other week and drive hundreds of miles over three counties delivering Mitzvah Meals.
To quote Temple B'nai Sholem's Mitzvah Meal recipients, "When the doorbell rings on Friday afternoon, I feel like I am with my Temple family for Shabbat, even though we can't be together…We are still a viable community, even during separation."
For his generosity and support Temple B'nai Sholem awarded Chef Smoke an engraved Mitzvah Meal trophy and a set of Golden Soup Ladles.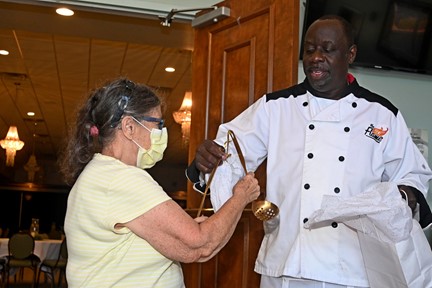 Temple B'nai Sholem's Mitzvah Meal Program was launched in December 2020 with funding from the Carolina Foundation for Jewish Seniors and financial support from the Jewish Family Services of Raleigh-Cary. The Mitzvah Meal program is expected to continue through June 2022, or for as long as there is a need.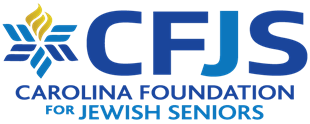 By Elga Joffee, Temple B'nai Sholem's Mitzvah Meal Program