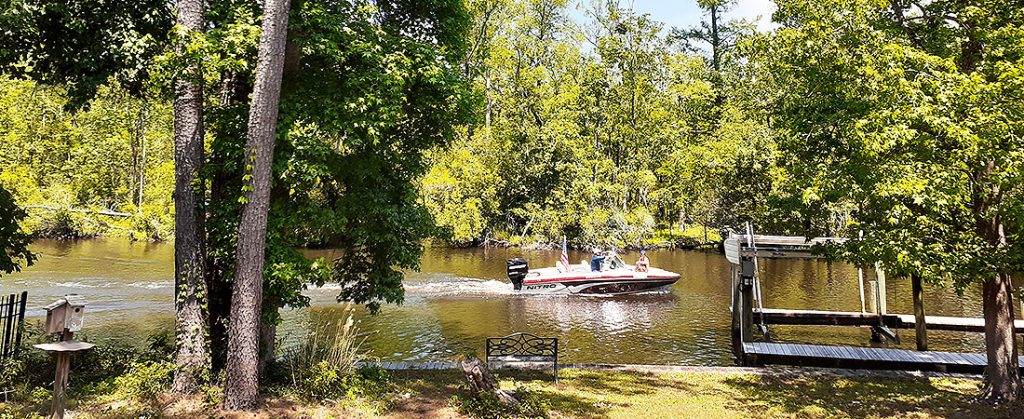 "When you do something beautiful and nobody noticed, do not be sad. For the sun every morning is a beautiful spectacle, and yet most of the audience still sleeps." – John Lennon.
Good morning, everyone. Happy NASCAR Day, National Bike to Work Day, and other observances to include National Waitstaff Day…this one is really important because the service industry workers are having a rough go. Not that the other days shouldn't be recognized, if you can spare a little more for your server, you'll make their day a little brighter!
Here's a snapshot of what's happening today in New Bern!
***
Bear Outlook
Weather via National Weather Service
Today: Sunny, with a high near 78. East wind 7 to 9 mph.
Tonight: Mostly clear, with a low around 59. East wind 5 to 8 mph becoming calm in the evening.
Saturday: Mostly sunny, with a high near 84. Light and variable wind.
Saturday night: Partly cloudy, with a low around 68. South wind around 7 mph.
Sunday: Sunny, with a high near 91.
Sunday night: Mostly clear, with a low around 72.
The Sun will rise on Friday at 5:59 a.m. and set at 8:10 p.m., Saturday at 5:57 a.m. and set at 8:11 p.m., and Sunday at 5:58 a.m. and set at 8:11 p.m.
For Boaters and Fishermen: Click for Eastern NC tides, winds, water temperatures, etc.
***
Around Town
Pic of the Day: Boaters enjoy a day on the water
Speaking of boating…Eastern NC was a buzz with rumors yesterday. I first heard that Governor Roy Cooper was coming to New Bern in the morning from someone in Havelock. They may have known more but were keeping why he was here under wraps. A few hours later, someone else told me something why they thought he was here, but it was speculation. I finally heard the whole story probably the same time a lot of people did. "White River Marine Group, LLC, a leading manufacturer of recreational boats, will open a manufacturing facility in Craven County, with a target of 500 jobs, Governor Roy Cooper announced today. The company will make a significant investment in New Bern, creating its first coastal manufacturing site and adding Hatteras to its portfolio of well-known brands." – NC Department of Commerce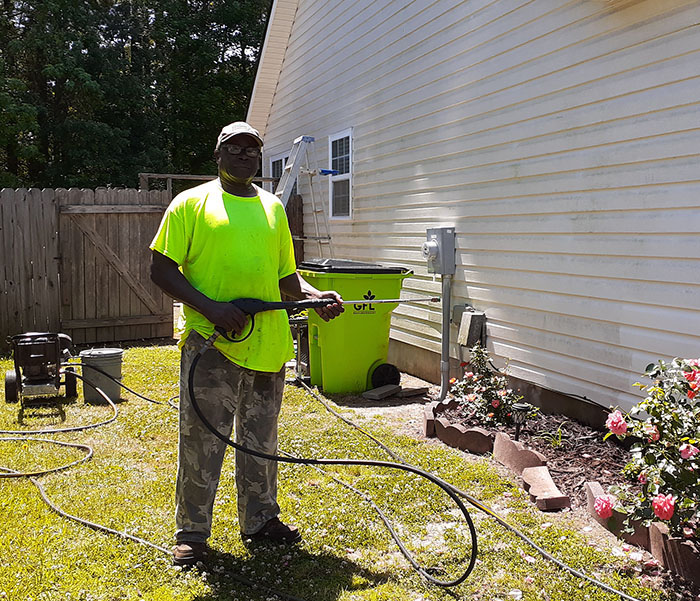 Shoutout: Are you looking for an affordable pressure washing service? Contact Keith Jones at 252-671-6310.
***
The Calendar
19th – 23rd: Spring Fair at the Craven County Fairgrounds. Presented by the Craven County Jaycees. Call 252-636-0303.
21st: Grand Opening of Veterans Employment Base Camp and Organic Garden, opens at 11:00 a.m., Ribbon cutting at 12:00 p.m., Garden open 2:00 p.m. at 1235 Pollock St.
21st – 23rd: 'Greater Tuna', Fri – Sat: 7:00 p.m.; Sun: 2:00 p.m. at the New Bern Civic Theatre. Call 252-633-0567.
22nd: Craven County Extension Master Gardeners Plant Sale, 9:00 a.m. – 11:00 a.m. at the NC Cooperative Extension – Craven County Center located at 300 Industrial Drive. Call 252-633-1477.
22nd: Stuff The Truck, 9:00 a.m. – 11:00 a.m. at Craeberne Forest – behind 101 Craftsman Dr. Presented by Habitat for Humanity of Craven County. Call 252-633-5512.
22nd: Pollock Street Block Party Chalk Art, 900 Block of Pollock. Presented by the Craven Arts Council & Gallery. Call 252-638-2577.
22nd: Shredding Day, 10:00 a.m. – 12:00 p.m. at St. Andrew's Lutheran Church, 1605 Neuse Blvd. and 1:00 p.m. – 3:00 p.m. at the Community Center in Fairfield Harbor. Presented by the New Bern Breakfast Rotary Club. Call 252-670-1907.
22nd: Tap That Craft Beer and Wine Bar Anniversary Block Party, 5 p.m. – 11 p.m. on the 900 block of Pollock St. Call 252-258-5853.
22nd – 23rd: ENC Home & Outdoor Expo, 10:00 a.m. – 4:00 p.m. at the New Bern Riverfront Convention Center. Presented by NC Expos.
***
Interesting History
Via NC Department of Natural and Cultural Resources
On May 21, 1957, the General Assembly adopted an official state toast.
The toast was first read by the Rev. Walter W. Moore in May 1904 in Richmond at a banquet hosted by the North Carolina Society of Richmond. Moore's toast came from "The Old North State," a poem, written by Leonora Monteiro Martin, which was reportedly commissioned for the event.
In the 1930s, Mary Burke Kerr, a music teacher in Sampson County, composed music for Martin's poem, and in 1933 the General Assembly officially recognized Kerr's composition with a resolution and requested that WPTF, a Raleigh radio station, began to play a recording to acquaint North Carolinians with it.
From that point, generations of North Carolina school children learned the song before the General Assembly officially recognized the combined creations of Martin and Kerr as the state toast in 1957.
The full text of the toast reads:
Here's to the land of the long leaf pine,
The summer land where the sun doth shine,
Where the weak grow strong and the strong grow great,
Here's to "Down Home," the Old North State!
Here's to the land of the cotton bloom white,
Where the scuppernong perfumes the breeze at night,
Where the soft southern moss and jessamine mate,
'Neath the murmuring pines of the Old North State!
Here's to the land where the galax grows,
Where the rhododendron's rosette glows,
Where soars Mount Mitchell's summit great,
In the "Land of the Sky," in the Old North State!
Here's to the land where maidens* are fair,
Where friends are true and cold hearts rare,
The near land, the dear land, whatever fate,
The blest land, the best land, the Old North State!
Final note
What are you doing this weekend? We welcome any news tips/releases, contributed articles, and feedback on what we've posted and what we haven't posted.
Find out how we can help you reach your customers/clients. We are your "One Stop News and Information Source" for New Bern and Surrounding areas. We've been promoting local businesses and nonprofits since 2009.
Contact us here.