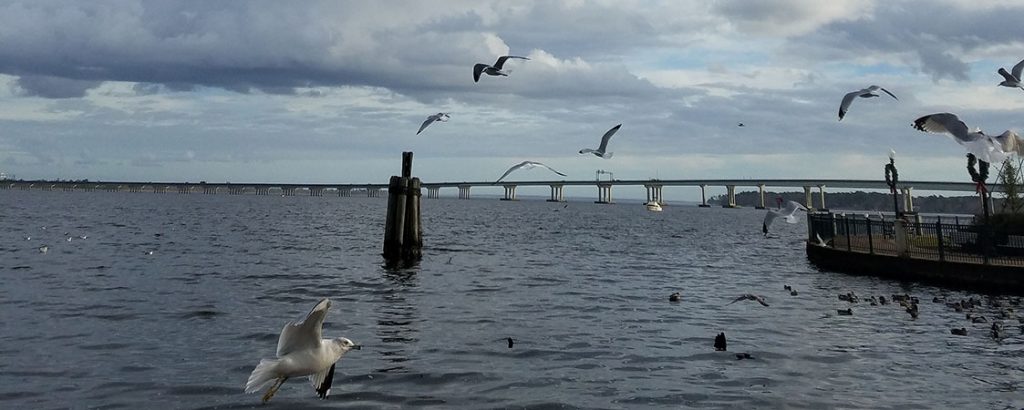 Coming up starting noon today on NewBernNowNC's Facebook page, watch and participate in New Bern Now's Earth Day program.
Joining New Bern Now Producer Wendy Card in co-hosting the show are Jane Maulucci, The Reactive Voice, from 12 – 2 p.m. and Kathy Morrison, New Bern Historical Society, from 2 – 3 p,m. Both are members of New Bern Now's Podsquad.
Timeline:
April 22 from 12 – 3 p.m.
12:05  Dr. Tom Glasgow, Director, NC State Cooperative Extension – Craven County
12:30  Michael Schachter, President, Carolina Nature Coalition
12:40  Don Ostler, Secretary, Croatan Sierra Club
12:50  Kris Davis, Owner, Seed to Shaker
1:00    Rachel Bisesi, North Carolina Coastal Federation
1:15    Anna Meadows, Co-Chair, North Carolina Native Plant Society – Central Coastal Plain Chapter and Barbara Smith, Craven Master Gardener
1:30    Bobbi Waters, Solid Waste Planner/Outreach Coordinator, Coastal Environmental Partnership
1:45    Derek Haynes, The Crazy Botanist
2:00    Anne Weston, Founder, Green Burial Project
2:20    Carol Ostler, Communications Director for the Carolina Nature Coalition
2:30    Katy Langley Hunt, Lower Neuse Riverkeeper, Sound Rivers, Inc.
2:45    Dr. John Hatcher, Executive Director, North Carolina Forestry Association
Visit Camille and Joe Klotz, Innkeepers at the Hanna House Bed & Breakfast. They'll  be showing their honeybee hives and car charging station that day from noon – 2:30 p.m. They're located at 218 Pollock St. in Downtown New Bern.