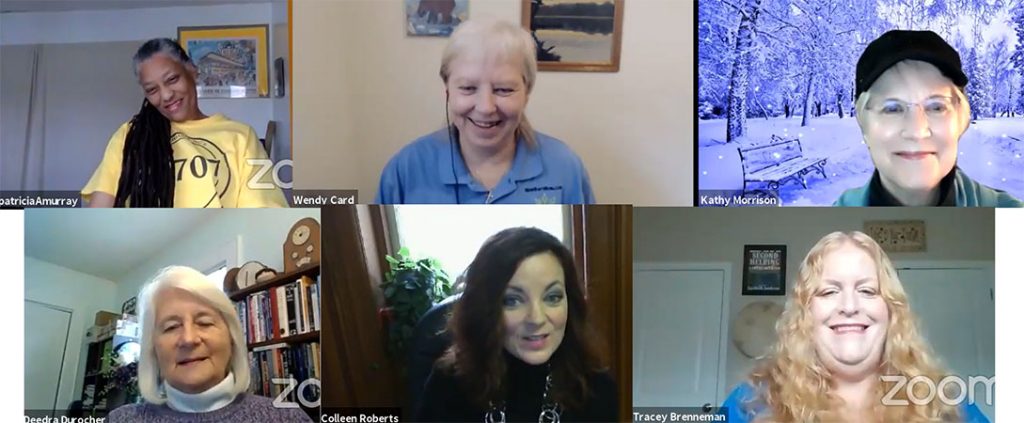 We're connecting you with the people, places, and local resources in New Bern, NC and surrounding areas!
The Podsquad: Kathy Morrison (New Bern Historical Society), Colleen Roberts (City of New Bern) and I talked about all kinds of things related to living in the greater New Bern area. We were joined by Deedra Durocher, Tracey Brenneman, and Pat Murray.
Watch:
Listen:
Show notes:
1:00 – Trivia Contest Question
1:24 – April Fools' Day
3:05 – City Employees allowed to wear favorite team shirts on opening day of baseball
5:22 – Harriet Marks Scholarship Deadline April 23
6:24 – Hallowed Ground Lanters Tour
8:02 – Park Day
8:15 – NC 26th Reenactors Group Encampment
8:40 – Earl of Craven Questors Cedar Grove Cemetery
9:05 – Tryon Palace Spring Heritage Plant Sale
9:08 – Tryon Palace Garden Lover's Weekend
9:22 – "The Wall That Heals" Vietnam War Memorial at Lawson Creek Park
10:02 – Interview with Deedra Durocher talks about Craven Habitat, My Sisters House, and New Bern Breakfast Rotary
10:24 – Celebrity Story about Bette Davis
13:12 – My Sister's House Volunteer Day
14:00 – My Sister's House Campaign
15:12 – Habitat Stuff the Truck Event
15:57 – Habitat Restore: Presence at New Bern Farmer's Market and "Habitaste" Food Trucks
17:00 – April InStore ReStore Silent Auction
18:12 – Donation items the ReStore cannot take
19:36 – Schedule a pickup
20:18 – New Bern Breakfast Rotary Club
20:31 – Kicks for Kids Program
20:40 – Coastal Sole
21:48 – Oktoberfest
22:17 – Shredding Event
23:06 – Adopt a stretch of Hwy to cleanup
25:10 – Book about Deedra's Father
22:10 – Interview with Tracey Brenneman, District 3B Administrator for Guardian Ad Litem Program
29:46 – Focus on the best interest of children
25:00 – Adopting a Foster child
32:21 – April is Child Abuse Awareness Month
32:45 – Building Positive Parenting Connections
33:40 – Assisting Families with Stressors
35:10 – Prevent Child Abuse North Carolina
35:45 – Become a Child Advocate
37:25 – Kids First License Plate
37:53 – In NC Everyone is a Mandatory Reporter
39:14 – NC Safe Surrender Law
40:30 – Learn how to prevent child abuse
41:53 – Second Helping Lynard Skynard Tribute Band
43:46 – Interview with Pat Murray
45:13 – Bull City Hangout
56:27 – Trivia Answer
We hope you'll join us on April 8 from 1 – 2 p.m. as we Zoom live on NewBernNow's Facebook page. The video and audio will be uploaded to NewBernNow.com, Youtube, iTunes, Libsyn, and wherever you listen to your podcasts.
You can also listen to the show on New Bern's News Talk Radio Station WNOS 103.9FM by tuning in every Wednesday at 8 a.m. and 5 p.m.
Let us know if you'd like to be a guest or if you have any questions by sending us an email.
Wendy Card