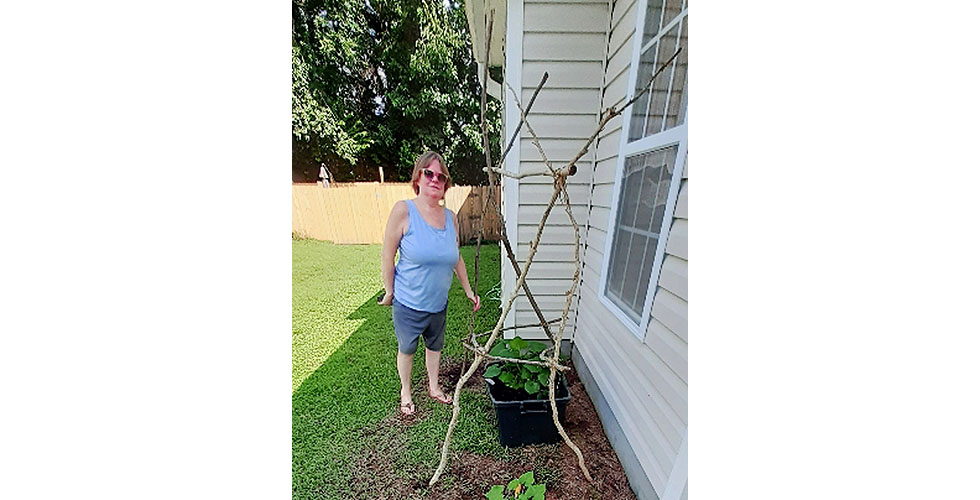 I've always wanted to plant squash, but I thought I needed a lot of space for it to grow. That was until a few weeks ago when I saw videos on how to plant vertically (similar to a tomato plant).
I planted zucchini in an old recycle bin. Then collected fallen branches on the side of the road and repurposed them into a makeshift trellis.
The first picture was taken a week ago and now, I'm adding more branches. It seems to be working!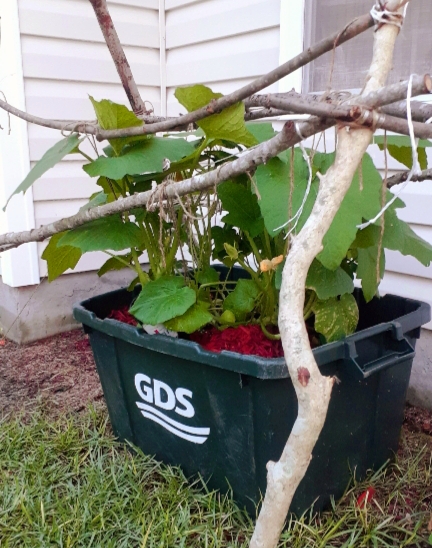 The flowers are blooming and I'm using soft twine to guide the stems up the trellis. So far I'm pleasantly surprised with the results.  Although my expectations started out pretty low, I'm feeling a bit more optimistic about seeing little zucchinis start to grow.
I'm still thinking about ways to decorate the container and would love to hear your ideas!
Have you done this before? How did it work out?
Share your DIY experiences with us by sending us an email.
Happy Gardening,
Laura Johnson