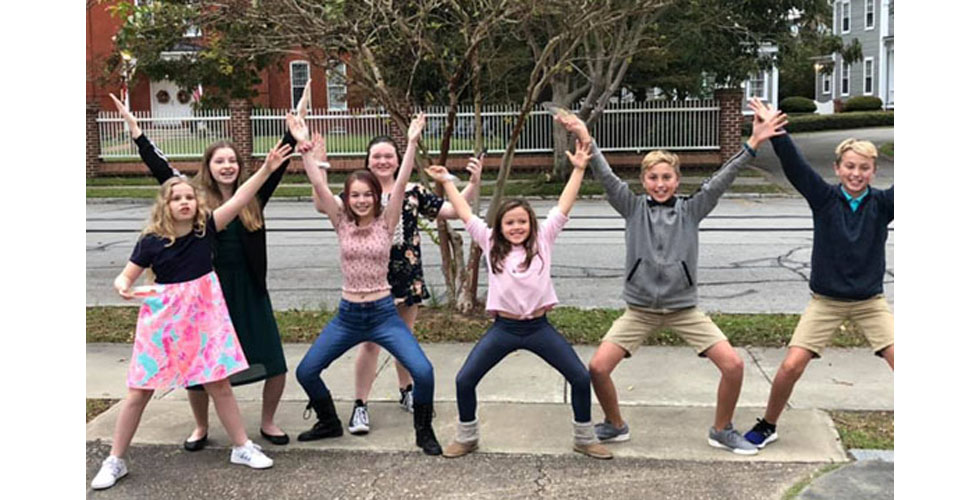 Open to any New Bern area resident ages 13-18.
Jury: Author and playwright Leslie Tall Manning and Author and screenwriter Ted Peterson
Theme: Write a 10-minute (approximately 10-15 pages) play with no more than five characters and minimal set changes. Play must be original, unpublished and never performed publicly. Play subject matter should be age appropriate for all teens.
Submission Deadline: July 15, 2020
Applicants may submit only one play. Attach a cover sheet with name and contact information. Name and contact info should not appear ANYWHERE else on the submission. Mail entries to PO Box 796, New Bern, NC 28563.
Include on cover sheet ONLY: Name, address, phone number and email, title of play.
Receipt of each play will be acknowledged by email but only winners will be notified. Winners will be posted on rivertowneplayers.org and via Facebook by August 15, 2020.
Sponsors:
– The Next Chapter Books & Art
– Wit Clothier
Prizes: 
– First Prize – $100 and a chance to cast and perform the play on the RTP stage!
– Second Prize – $75
– Third Prize – $50
Please note: Parental permission must be obtained for performance, if the winner or actors are under 18.
Bios of Judges
Leslie Tall Manning is a Theatre Arts graduate from Long Beach State University. She left Southern California for the real South on a whim, and over a decade later calls North Carolina her home. As a private English tutor and writing specialist, Ms. Manning spends her evenings working with students of all ages, and her days working on her own writing projects. When she isn't clacking away at the computer keys or conducting research for her books, she loves traveling with her artist husband.
Ted Peterson has been a professional writer for 30 years. Working in video games, he helped create the Elder Scrolls, one of the biggest game franchises of all time. He went on to write scripts, which he sold to Francis Ford Coppola, MGM, and several other studios before working as a story editor on the long-running Fox drama, "Bones."
By Contributing Author, Michelle Garren Flye