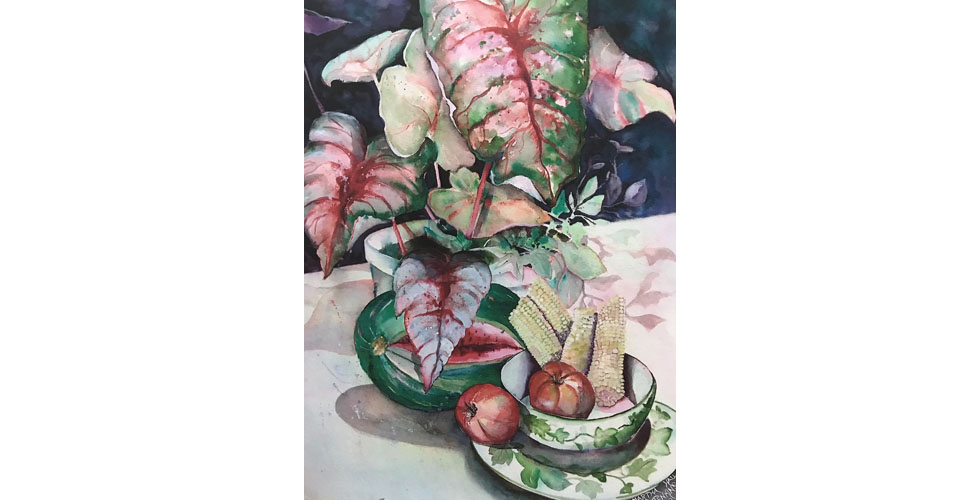 CAC&G to show works of former Craven County teacher in support of artist fund
Bank of the Arts, 317 Middle St, New Bern, NC
Craven Arts Council & Gallery is proud to present the work of Martha Jenkins in the Director's Gallery for the month of July 2020. Jenkins was a arts instructor at New Bern High School for nineteen years who passed away in 2005. In her memory the Martha Jenkins Scholarship Fund was established, which has been used to provide tuition assistance to art students from NBHS and currently ensures students access to gallery opportunities at Community Artist Gallery. Craven Arts will host an opening reception for the exhibition on July 10th, during the downtown New Bern ArtWalk, from 5 p.m. to 8 p.m.
Martha Jenkins was a New Bern native and attended New Bern High School before receiving a degree from Meredith College. She returned to the area and became Gallery Coordinator for Craven Arts Council before becoming a teacher at her alma mater of New Bern High School in 1986. She believed the art program helped to teach students self-esteem, discipline, and creative thinking, and gave them a solid basis to study art at the university level. After a five-year battle with cancer Jenkins passed away on July 11, 2005. In her honor, the Twin Rivers Artists Association and her family organized the creation of the Martha Hall Jenkins Scholarship Fund, which was originally used to grant one $1000 scholarship to a deserving New Bern High School Senior who planned to study art. In 2019 Community Artists Gallery and Studios agreed to take over administration of the fund with the intent to provide gallery space for Craven County Art Students to exhibit their work in downtown New Bern.
This exhibition will showcase pieces from Martha Jenkins' more than twenty year career as an artists, and includes watercolors, ceramics, and prints of her work. The exhibit also serves to highlight the upcoming concert by her son Stephen Jenkins, which will benefit the scholarship fund. These events have been organized by her widow, Dan Jenkins.
Admission to all galleries at Bank of the Arts is free and open to the public Tuesday through Saturday, from 10 a.m. to 5 p.m.
For more information please contact Jonathan Burger, Marketing and Gallery Director,
Craven Arts Council & Gallery, Inc. at 638-2577.
Submitted by: Jonathan Burger