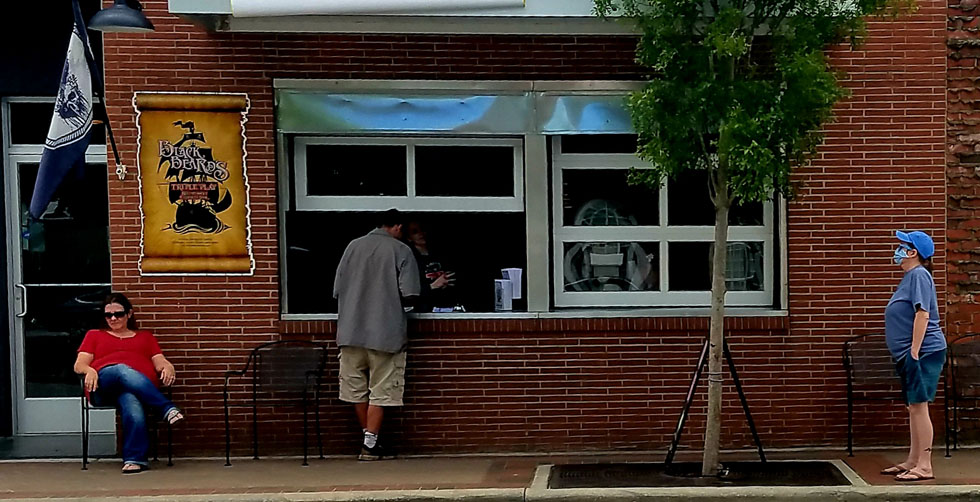 Are you a local business owner? Do you feel like you're doing your best to stay afloat during these arduous times? I'm only guessing that you're beyond frustrated, anxious, or even angry.
As a business owner during normal times, I spent hours learning how to improve operations. Then COVID-19 hit our community. Now, I'm searching for ways to survive as a local independent news and information source. I could've given up months ago; but I'm personally (not financially) invested in our community.
With so many unknowns about the virus, a lot of people are cautious to venture out and shop. I don't blame them as some may have weakened immune systems or are afraid that they will infect vulnerable loved ones or the public at large. Others throw caution to the wind and are excited to "get back to normal".
If you own a brick and mortar business, this puts you in the middle of a divided community. You are faced with the decision of choosing whether:
– To enforce social distancing measures and wearing a face covering or;
– Ignore the public health crisis and risk having to close your business because you or an employee tests positive for COVID-19. Besides the fact that you may lose wary customers who want to support you.
Are you making this difficult decision based on what your favorite news pundits are saying? Or are you using common sense and reading factual information based on scientific studies?
See for yourself by driving around town. Observe what other businesses and their customers are doing. Are they practicing social distancing and wearing masks? Or are they pretending the pandemic doesn't exist? Which businesses have customers and which ones don't.
Your decision will make or break your business. It will also have a positive or negative impact on the health of our community.
Think about it this way. The majority of customers are loyal because they believe in you, not only what you are selling.
I want local businesses to survive and thrive! I truly believe that people who are worried still want to support our local businesses. If we can all come together and take this seriously, we could help prevent the spread of the virus.
What do you think? Send me an email.
Wendy Card