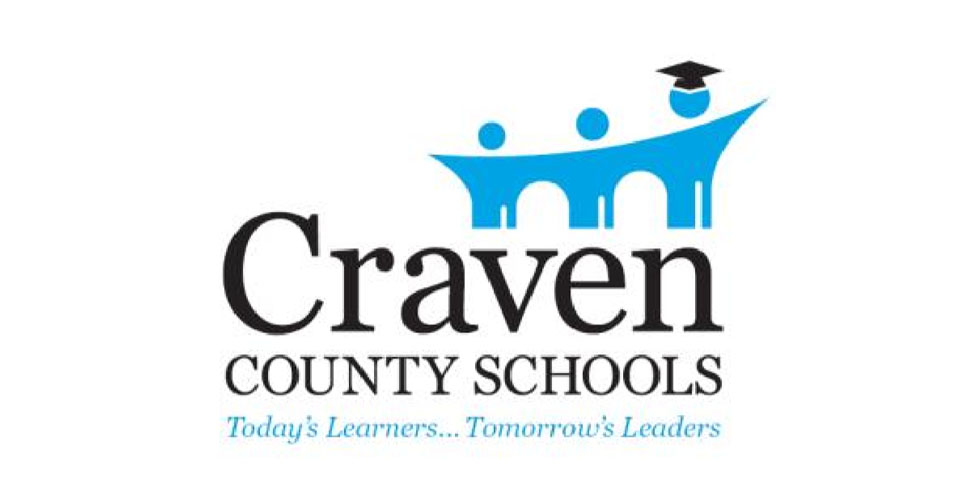 New Bern, NC- Craven County Schools is extremely proud of the Class of 2020 and wants to properly celebrate our soon to be graduates in a safe and healthy manner. The recent transition to Phase 2 of Governor Cooper's Executive Order 141 shifts from a Stay at Home order to "Safer at Home" but strongly encourages individuals to maintain at least six feet social distancing from other individuals.
High school principals were tasked with gathering feedback from their students and their families on the best way to proceed with this year's graduation celebration while still honoring the students in a safe and responsible manner. With any graduation commencement ceremony option, it is extremely important for us to recognize and acknowledge each senior while following the state issued protective measures to keep our students, their families, staff, and those around them safe.
Careful consideration and much thought has been put into each school's plan. Graduation is an important milestone for our senior class. However, during this challenging time we are not exempt from following the Governor's Office and NC Department of Health and Human Services recommendations to promote physical distancing and to reduce transmission outlined in Executive Order 141. These continued efforts will support our community as we mitigate the spread of COVID-19. A great deal of guidance has been provided to school districts to include a frequently asked questions document providing additional guidance for Executive Order 141. Additionally, the North Carolina Departments of Public Instruction in consultation with the North Carolina Department of Health and Human Services, the North Carolina Department of Public Safety, and the Governor's Office created a document providing guidance on high school graduation ceremonies which Craven County Schools has used to inform our engagement with families, planning, and work. In addition, we have continually consulted legal guidance and with our Craven County Health Department to ensure we are doing all we can to uphold our responsibility to keep students, staff, and our community safe.
As we near the end of the school year, we continue to recognize all of our seniors as we fulfill our responsibility to abide by requirements of Executive Orders to maintain the safety of students, families, staff members, and the public. Craven County Schools have celebrated our seniors in multiple ways and we continue to do so with commemorations such as congratulatory signs in the yards of our graduates, pictures of our graduates on the digital signs in James City and Havelock and multiple different and creative ways that each individual school is working to celebrate each student. The Class of 2020 is  making history and will be able to look back on this time, as they share the events with their children and grandchildren in the future, with pride and a sense of accomplishment unlike any other class before or since.
Submitted by: Jennifer Wagner, Director of Public Relations, Craven County Schools