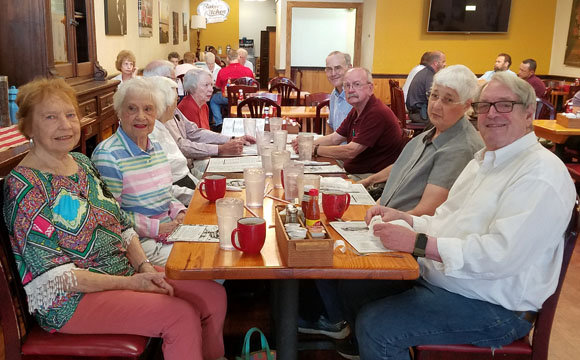 If you're looking for somewhere to eat on Thanksgiving Day, the following restaurants will be open.
– Baker's Kitchen, 227 Middle St., 637-0304
– Blackbeard's Triple Play Restaurant and Pub, 415 S. Front St., 635-0322
– Carolina Grill, 998 Hwy 70 E., 634-3456
– The Country Biscuit, 809 Broad St., 252-638-5151
– Half Time Pub and Grill, 3325 Dr MLK Jr Blvd., 672-8777
– Texas Steakhouse, 3231 Dr MLK Blvd., 637-1500
– Triple Play Restaurant and Bar, 1706-E Hwy 70E, 635-3010
– Vine Café, 3329 Dr MLK Blvd., 631-5625
– Waffle House 3303 Dr MLK Jr Blvd., 635-5220; 1000 Hwy 70 E, 672-9800
Please call in advance as you may need a reservation.
We did our best calling the restaurants, so if you're aware of a restaurant that is open, and we'll add them to the list. Please let us know if you have any questions by sending us an email.
Sign up for the latest updates by submitting your email address in the right margin on New Bern Now's website.
Wendy Card