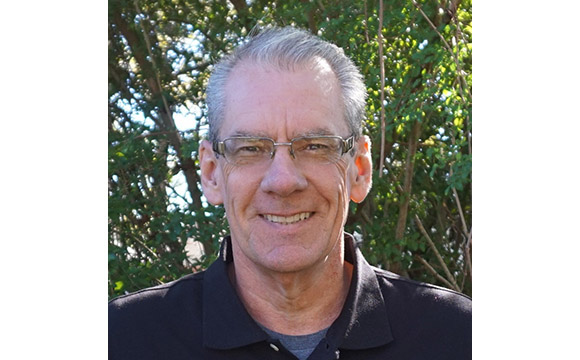 My client and I had just left the closing attorney's office and everything was ready for a one-two punch; the closing for the home she was selling was scheduled for the next morning, and the closing for the one she was buying would be the day after that.
It had been a difficult few months for my client for a variety of reasons, and she was finally at a point where she actually believed that everything was going to be okay. Her personal effects were packed, the movers were lined up, the mail was forwarded, the utilities scheduled to be transferred, and the wiring instructions completed.
As I dropped her off at her house she was almost giddy. It was going to happen! Sure, there was still some stress on the horizon to deal with – always is; this is a move – but the hard part was over. We could see the light at the end of the tunnel.
And then my phone rang.
I'm not going to tell you that it was as bad as having the police knocking on your door at 2 a.m. or your spouse calling to tell you they think a trial separation is in order, but it wasn't much better either.
It was the agent representing the people purchasing my client's home. The buyers weren't going to be able to close in the morning.
And just like that, the day before closing, 19 hours before our meeting, everything came to a crashing halt. Not only was my client not selling her house, but the owner of the home she was going to buy wasn't going to be selling his either.
Now I had a phone call to make. And then a few more after that. I'll spare you the gory details other than to say that there was some amount of shock and anger and tears involved.
Schedules would have to be changed, movers canceled, mail & utilities restored; and not only did we not have a hard date to change the closing to, we didn't even know if it would actually happen at all now. Everything that had been done up to that point was in jeopardy, and the prospect of having to start all over from the very beginning was looming large.
Granted, if we were not able to close, the buyers would be in breach of contract and my client would be able to keep their earnest money deposit, but that's really an insignificant consolation when compared to the whole.
Most Realtors® use a standard "Offer to Purchase & Contract" form from the National Association of Realtors®. This makes good sense because the form includes updates & changes made from decades of experience and Realtors® are very familiar with it.
Paragraph 13 of the contract states (in layman's terms here) that if one of the parties won't be able to close on the specified date but still intends to do so and is acting in good faith, they are entitled to delay the closing date up to 14 days before they are considered to be in breach of contract.
Usually this comes into play as part of a financing issue that won't be rectified by closing but is expected to be corrected shortly thereafter, and usually both parties are aware that it might happen.
In the case of my client, we could have made the case that the buyers were already in breach of contract because the delay was a result of a change they were requesting and they did not provide enough notice, however, everyone involved still wanted the two transactions in question to happen if there was any possibility that they could, so we all regrouped, rescheduled, and then – both figuratively & literally – crossed our fingers that the buyers at the head of this daisy chain would come through.
On day 14 of the delay, we closed on the sale of my client's home. The following morning, we closed on the purchase of her new one. Happy endings all around, albeit with more than a few of bruises from the journey.
While a situation this extreme is rare, it is also a cautionary tale with a few important takeaways.
First, whether you are a buyer or a seller, make sure you are familiar with and understand the contracts you sign. Your agent should provide you with copies well before you need to sign anything so that you can look it over and get any questions answered.
Second, remember that a home sale is not just about a piece of property; it's about people's lives, and the decisions made will impact them in a very real way.
Finally, be aware of what can happen and have a "Plan B" to fall back on should Murphy's Law rear its ugly head, because while the vast majority of transactions go through without much of a hitch, until those contracts are signed and recorded, anything can happen.
Please let me know if you have any questions by calling 252-876-8267 or sending an email.
By Contribution Author, Blaine Staat, Weichert Realtors At Rivers Edge, 220 Front St., Suite A, New Bern