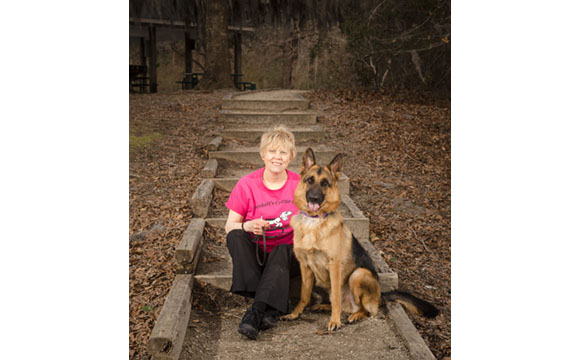 New Bern, NC — Jeanne Crockett of Crockett's Critter Care has been selected as one of the top-five finalists for Pet Sitters International's (PSI) 2020 Pet Sitter of the Year™ Award, the industry's highest honor.
First awarded by PSI in 1995, the Pet Sitter of the Year designation recognizes true excellence in the professional pet-sitting field. PSI evaluates nominees on stringent criteria including client and professional references, commitment to quality care and professionalism, contributions to clients and the industry-at-large, and commitment to continuing education.
"PSI's Pet Sitter of the Year is the best of the best, serving as an example to the industry and the pet-owning public," said Patti Moran, PSI president. "The 2020 finalists are shining examples of the qualities it takes to succeed in this booming industry—professionalism, pet-care knowledge, business savvy and a strong work ethic."
Ms. Crockett and the other finalists will move on to the next phase of the judging process, where a panel of judges will review and score the finalists' submissions and supporting materials, including their references and finalist videos. The new Pet Sitter of the Year will be announced by January 2020.
Jeanne Crockett's team at Crockett's Critter Care is bonded and insured which means you are hiring trained professionals to care for your beloved pet whether furry, feathered, or finned. For Fear Free professional pet sitting and dog walking go to crockettscrittercare.com, contact Jeanne by email , or call her at 252.635.2655.
By Contributing Author, Jane Maulucci, The Reactive Voice