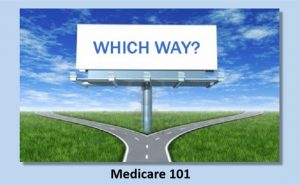 Which Way?
Monday, September 23rd, 2019 from 6 – 8 p.m.
in the MERCI Clinic Reception Area
Getting ready to get Medicare? Confused? You're not alone. Come learn about the different roads you can take with Medicare to make the best of your healthcare dollars. If you're within 6 months of turning 65, this seminar is for you!
Topics include:
What's covered (and not covered)
Part D prescription coverage
Advantage Plans
How to "sign up"
And more…
Hosted by MERCI Clinic in partnership with the Eastern Carolina Council Agency on the Aging.
Presented by trained North Carolina Department of Insurance Seniors' Health Insurance Information Program counselors.
Submitted by: Barb Krcmar, Executive Director, MERCI Clinic