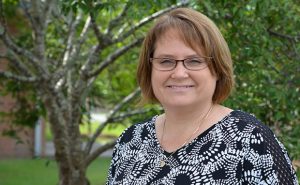 New Bern, NC – The Craven County Board of Education voted on new principal appointments for the 2019-2020 school year during a special called meeting on Wednesday, June 5, 2019.
Mrs. Melisa Thompson, Principal at Bridgeton Elementary, will become the principal of Arthur W. Edwards Elementary School. Mrs. Thompson has 23 total years in education with 20 of those dedicated to Craven County. She started her career in Craven County as an educator at Havelock Elementary School for six years. She then decided to further her career by pursuing a leadership position as the Assistant Principal at Bridgeton Elementary.  Her commitment and dedication earned her the principal position in 2010. Ms. Thompson is proud to be the daughter of a Vietnam Veteran and brings her military connection to Arthur W. Edwards Elementary School.   Mrs. Thompson shares, "I am extremely excited for this new opportunity and am looking forward to working in the community I live in which serves and protects our nation."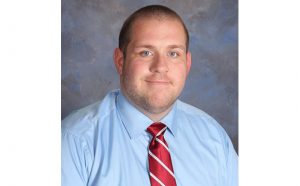 Mr. Stephen Currie, Assistant Principal at Tucker Creek Middle School will be promoted as the new principal of Bridgeton Elementary School. Mr. Currie began his career in education in 2007 as a 5th grade teacher in Red Springs, North Carolina where he taught all subject areas. In 2012 he joined Craven County Schools as the Assistant Principal at Arthur W. Edwards Elementary, where he served for five years. He has spent the past two years as a Mustang at Tucker Creek. Mr. Currie shares, "I look forward to building on all the great things already happening at Bridgeton Elementary as well as getting to know the students, staff, and community."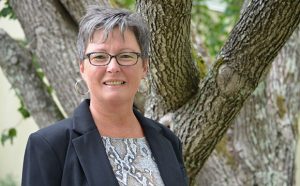 Mrs. Stacie Friebel, high school educator and current Curriculum Coordinator for Onslow County Schools, has been appointed to the principalship of Havelock High School. Mrs. Friebel has served as a high school English teacher, media coordinator, and assistant principal in two military connected schools for twenty-five years. Mrs. Friebel is a gifted educator, earning National Board Certification in 2001. She has taught Advanced Placement Courses, coordinated the Advancement via Individual Determination (AVID) program, and advised a variety of student organizations. In each experience she has worked to help students create a successful high school experience. Mrs. Friebel shares, "Teenagers, their families, and the educators who work with them have been a vital part of my professional life. The high school experience is a time of discovery, growth, and success.  It has been my honor to be on the front lines of this experience for 25 years.  I am humbled and extremely excited to continue my high school career in a place with as rich a culture and history as that of Havelock High School."
Please help us welcome each of these leaders in their new role effective July 1, 2019.
Submitted by: Jennifer Wagner, Director of Public Relations, Craven County Schools