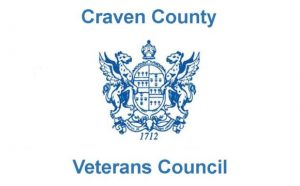 The Disabled American Veterans Auxiliary, Unit 40 is hosting a "Veteran's Treasures Yard Sale" Saturday, May 11th in the grass area in front AT&T building located at 3194 Doctor M.L.K Blvd, New Bern. Please park at the Mall next to the AT&T store. Opening time is 8:00 a.m.
This is a fundraising event. All proceeds are for the purpose of providing help and assistance to our local veterans in need. In addition, we welcome donations of can goods, dry products and bath paper items.
For information contact Melanie Russ, Unit Commander, at (757) 652-0806.
Submitted by: Dobert Owsley, PSA Editor, Craven County Veterans' Council