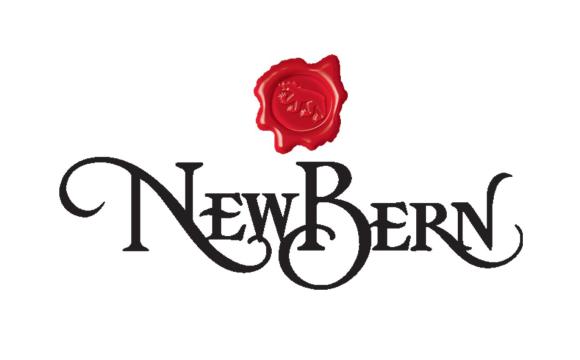 National Travel and Tourism Week 2019, the 36th annual celebration of the contributions and accomplishments of the U.S. travel industry, will take place on May 5-11.
This year's theme is "Travel Matters," a recognition of the innumerable ways in which travel enriches lives and strengthens communities. Each day of NTTW will spotlight a different example of why travel matters to America.
For New Bern and Craven County, travel and tourism are so vital that "Travel Matters" are not mere words.
"They are the economic engine for the city, the county, the state – the entire country," said Sabrina Bengel, chairman of the Craven County Tourism Development Authority. "That's true whether you are traveling to a campground or a 5-star resort."
Tourism creates jobs that keeps local economies humming, and brings in sales taxes that pay for vital government services.
"Travel Matters' is quite accurate," said Tarshi P. McCoy, executive director of the New Bern-Craven County Convention & Visitor Center. "Tourism has an enormous effect on New Bern and Craven County and continues to grow each year."
True, New Bern has been in recovery mode since Hurricane Florence struck in September 2018. Damage to DoubleTree by Hilton Hotel New Bern-Riverfront indefinitely reduced available downtown hotel rooms by 171 and left the city without its only full-service hotel.
Paradoxically, occupancy tax revenues actually increased to record levels since Hurricane Florence, Bengel said.
That's one of those "silver lining" situations, as construction workers, insurance adjusters, government officials and others descended on New Bern in response to Hurricane Florence.
That surge is expected to subside by the last quarter of the year, about the same time that New Bern Riverfront Convention Center is scheduled to reopen fresh from repairs.
New Bern's tourism industry continues to market the city's unique and historic ambience, and there has been an uptick in business for the city's Bed & Breakfasts. Pollock Street in downtown alone has six B&Bs offering around 43 rooms, all an easy walk from the Convention Center and other downtown attractions.
Having a major hotel and a convention center simultaneously out of commission affects the city's ability to attract larger conventions, but the city has adjusted its strategies in order to focus on its many other strengths.
While the city may find it harder to attract large-scale conventions, its ambience and unparalleled services still suit smaller meetings and events.
"We can't have full conventions but we can accommodate boards of directors," Bengel said.
Case in point: PepsiCo continues to hold its annual meetings in New Bern, where Pepsi was invented.
Tarshi P. McCoy has been creative in addressing recent challenges while continuing to focus on New Bern's entrenched strengths, Bengel said.
"The New Bern-Craven County Convention and Visitors Bureau works closely with the hospitality partners to ensure that we promote our amenities and educate travelers on everything the area has to offer," McCoy said.
Downtown New Bern may have 171 fewer hotel rooms, but two other downtown hotels, Courtyard by Marriott New Bern and Bridgepoint Hotel and Marina, are open, and Havelock, a short drive away on U.S. Highway 70, offers 300-350 additional rooms, Bengel said.
Those amenities, coupled with value-added services including shuttle services, keep Craven County in the tourism game.
That's not all. Downtown New Bern features a growing and vibrant arts and theatre community and a thriving night life. The area's ambience is well suited for weddings and events, which by nature of their advanced planning provide stability for inn, venue, and restaurant bookings.
So, what is National Travel and Tourism Week?
Established in 1983 by President Reagan, National Travel and Tourism Week (NTTW) is the annual salute to travel in America.
During the first full week in May, communities nationwide unite around a common theme to showcase travel's contributions to the economy and American jobs.
This year, the travel industry is coming together to celebrate why "Travel Matters," spotlighting a different way travel matters each day to American jobs, economic growth and personal well-being.
SUNDAY: Travel matters to the economy.
Travel generated $2.5 trillion for the U.S. economy in 2018 across all U.S. industries. Here in New Bern, the travel industry generated $142.10 million to the local economy in 2017.
MONDAY: Travel matters to new experiences.
From our national parks to our diverse cities and our scenic small towns, travel is uniquely made in America. Our attractions, restaurants, shops, theme parks, music venues and more—and the people who make them possible—are the best in the world and showcase what makes America great.
TUESDAY: Travel matters to our jobs.
Travel supported 15.7 million U.S. jobs in 2018—that's one in 10 American jobs, making travel the seventh largest employer in the private sector. Here in New Bern, the travel industry supports According to "Economic Impact of Travel on North Carolina Counties 2017," prepared for Visit North Carolina by the U.S. Travel Association, the travel and tourism industry directly employed more than 1,170 people in Craven County. Total payroll generated by the tourism industry in Craven County was $29.06 million in 2017. State tax revenue in Craven County totaled $7.79 million through state sales and excise taxes, as well as income taxes. Local taxes generated from sales and property tax revenue from travel-generated and travel-supported businesses totaled $3.13 million..
WEDNESDAY: Travel matters to keeping America connected.
Within the next five years, Labor Day-like traffic will plague U.S. highways on a daily basis and within the next six years, our nation's top 30 airports will experience Thanksgiving-like passenger volumes on a weekly basis.
Approximately 80 million inbound travelers visited America last year, about half of whom came from overseas. Spending by these visitors supports 1.2 million American jobs.
THURSDAY: Travel matters to health.
Americans are increasingly realizing the value of their vacation time, taking an average of 17.2 days of vacation each year. Yet less than half of that time is used to travel—despite its clear benefits for health.
Those who take all or most of their vacation time to travel report higher rates of happiness with physical health and well-being compared to those who don't travel as much.
FRIDAY: Travel matters to hometown pride.
Over half of all leisure travel in the U.S. is to visit family and friends, making residents a community's best tourism ambassador.
The intersection of sports—a key driver of hometown pride—and travel is unmistakable: in 2017, more than 150 million individuals attended sporting events last year across the five major sports teams.
SATURDAY: Travel matters to families.
Travel helps families connect, creating everlasting memories and develop a lifelong bond. When surveyed, most children (61%) say the best way to spend quality time with parents is on vacation. At their core, adults know this: 62 percent of adults say that their earliest, most vivid memories are of family vacations taken between the ages of five and 10.
Submitted by: Judy Avery, Marketing Director, Visit New Bern