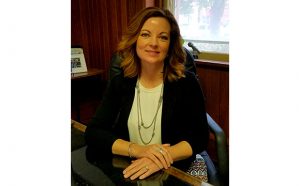 Many of you may know Colleen Maloney, but did you know she's a "Foodie"?
Colleen's true passion lies with cooking and food so it was no surprise to us when she recently launched "Tastebud Adventure" with food finds at the epicenter!
She explores the latest food industry trends, visits restaurants, shares delicious recipes, and tastes unique food that you may have never heard of!
During her latest journey she reconnected with Chef Gerry Fong. Many of us recognize his name as the former Executive Chef of Persimmons Restaurant in New Bern. You may have met him at the New Bern Farmers Market purchasing local, fresh produce because of his belief in "Farm to Table",
Gerry was also named as one of the top 100 Chefs in North Carolina; he was the Winner of the Food Networks Cutthroat Kitchen; and won the "Fire in the Triangle Competition" – these are only a few of his accomplishments.
I could easily recap Colleen's interview with Chef Fong, but you really need to watch it!
Colleen's always on the lookout to discover interesting food finds and share them with others!
Her passion to capture unique culinary experiences and share them with others is refreshing. We're looking forward to living vicariously through her travels! Hopefully, she'll inspire you to get out and explore local and off the beaten path restaurants and enjoy cultural cuisines!
She also featured local craft beer production during an interview with Rob Jones of BrÜtopia.
We're looking forward to seeing where Tastebud Adventure will take us next!
Find out more by visiting Tastebud Adventure.
Written by: Wendy Card