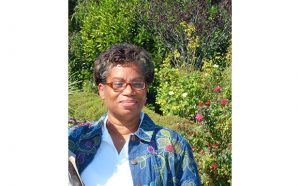 As much as you can is usually the response in both instances. So first you have to decide on which seeds you need to grow and one of the main things you should look at is what do you like to eat and what are the most cost-effective seeds that you can plant. Do you like spaghetti sauce, go for that Roma tomato seed, Eggplant parmesan your favorite, how about the Rosa Blanco eggplant how about using fresh spinach in that spinach dip that you love so much! The choice is yours but whatever you make sure that you plant something that you are interested in using even if you have to freeze or dry it.
So you have your seeds picked out. You have your seed starting mix. You are ready to plant right? Wrong. You have to do some counting and reading. Our last Spring Frost is scheduled to be March 28, 2019. So if the seed packet says to start 2 to 4 week prior. Then this is the golden time-frame for you. I have heard that farmers use to test the ability to plant outside by placing their naked behind on the ground and see if they could sit there for a minute, thank goodness we now have seed packets and the weather bureau.
So you have your dates, seed starting mix and you are ready to do fire off those seeds, right? Well not just yet. How would you like to get a real head start: have you ever pre-soaked your seeds, or even pre-sprouted? Pre-sprouting is also a great way to see if the old seeds you have laying around are still good. All seed packets come with an expiration date, but that doesn't mean that packet of seeds from 2009 won't germinate. Try placing them in a small container with water or diluted worm tea.
Some seeds like a bit of rough handling as well. Scarification can be done just by placing seeds between 2 pieces of sand paper and rubbing gently prior to soaking. Try it with your thicker seeds like watermelon, melon, and eggplant. Stratification for some seeds, like milkweed, like to be chilled, warmed and chilled again prior to seeding. (I like to use damp coconut coir.) Try some of these tips to add to your arsenal! I have 24 tips that will be in my next article, one for every hour of the military clock.
By Contributing Author, Lovay Wallace-Singleton, Veterans Employment Base Camp and Organic Garden