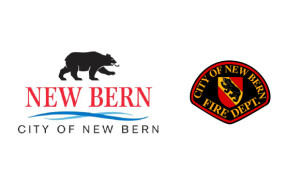 Class 2 rating should lower insurance premiums
Businesses and homeowners could see a reduction in their property insurance after a recent state inspection and audit of New Bern Fire-Rescue.  The inspection and audit were performed by the NC Department of Insurance and resulted in a Class 2 rating for our community.  Previously, New Bern was listed as a Class 3 community.
This routine inspection is required on a regular basis as part of the North Carolina Response Rating System (NCRRS).  The inspection evaluates communities on nationally recognized standards including emergency communications, needed fire flows, water supply, community risk reduction, and the equipment, staffing, training and operation of the fire department.  A fire district's rating can range from 1 to 10 with 1 being the best and 10 being the worst.  New Bern's new Class 2 rating puts it in the top 2% of fire districts nationwide.  In North Carolina, New Bern now ranks as one of the top 28 fire districts out of 1,533 total.
"I'd like to congratulate Chief Boyd for the department's performance and for the hard work of all the department members," said NC Insurance Commissioner and State Fire Marshal Mike Causey. "The citizens in these districts should rest easy knowing they have a fine group of firefighters protecting them and their property in case of an emergency."
The new Class 2 rating is the result of improvements made in staff training, fire prevention and community risk reduction.  New Bern Fire-Rescue has been working to improve its rating for the last three years.
"This is a big deal for New Bern," said City Manager Mark Stephens. "We hope it will enhance economic development and benefit commercial developers, businesses and homeowners.  Many large corporations strongly consider higher fire protection ratings when locating to new communities, and we hope this will move New Bern to the top of their lists."
Insurance companies use fire ratings to set premiums.  A fire department with a better rating will have a lower risk of insurance claims.
"This is the result of a lot of hard work," said New Bern Fire-Rescue Chief Robert Boyd. "I want to thank our firefighters and employees for their support and commitment to this effort.  The department's high level of service and response to our residents directly impacted our ability to move up, and we are proud of our staff."
The new rating takes effect June 1st.
Submitted by: Colleen Roberts, Public Information Officer, City of New Bern, NC