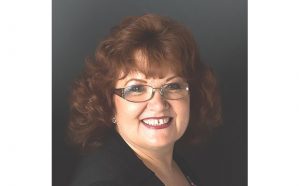 Janet Montero of New Bern is well known for her gentle personality, contagious smile, and beautiful singing voice. Janet sings and plays with The Bears, Country Gold, and other local music groups.
Janet has been diagnosed with End Stage Renal Disease from a condition called Anti GBM. It is a one-in-a-million autoimmune disease, which Janet could not have seen coming; nor was there any way she could have prevented it. Janet's kidneys have stopped functioning altogether, and it will be six to twelve months before she is eligible for a kidney transplant.
To raise money to help Janet through this difficult time, several friends and musicians are organizing a "Benefit for Janet" on Sunday, March 10, at the Rhems Volunteer Fire Department.
Local bands who will be performing at "Benefit for Janet" include:
– Country Gold
– Fairfield Harbour Chorus
– Country Express
– Tom & Dahling (Meutsch)
– Meloni Wray
– The Bears
"Benefit for Janet" will run from 1:00 to 5:00 PM on Sunday, March 10. The event is at Rhems Volunteer Fire Department, 5860 HWY 17 S, in New Bern – on your right as you head out of town towards Pollocksville. There will be a raffle, refreshments for sale, and a silent auction of donated items. Admission is by voluntary donation: any and all donations of any amount are welcome. For more information, please send an email.
Let's all pull together to lend Janet a hand.  She'd be the first to help one of us!
Submitted by: Simon Spalding