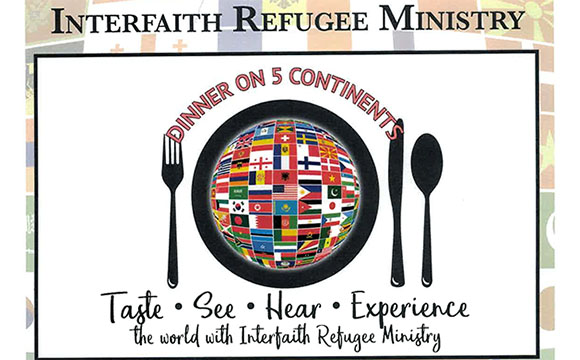 February 9, 2019 at 6:00 p.m.
Taste, See, Hear and Experience the world with Interfaith Refugee Ministry.
Enjoy an exquisitely prepared small plate international menu featuring cuisines from Europe, Southeast Asia, Africa, the Middle East and the Americas. Interfaith Refuge Ministry is hosting the 4th annual Dinner on 5 Continents in New Bern on Saturday, February 9 at 6:00 p.m. at Christ Church Harrison Center at 311 Middle Street.
Reservations are $40/person or $75/couple. There will also be wine and beer for purchase, live music and entertainment.
For more information go to HelpingRefugees.org or call 633-9009.
Submitted by: Darian Dennis, Interfaith Refugee Ministry