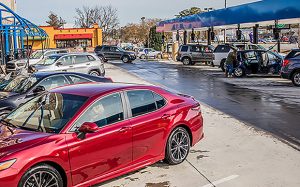 Bear City Beat
Even though we are into the winter months in New Bern, the Wave Car Wash at 2600 Dr. MLK Jr. Blvd. has been bustling with new customers looking to get their ride sparkly clean.
I spoke with some of the staff and their customers, and I also went through the car wash myself. (Well, my jeep, not me)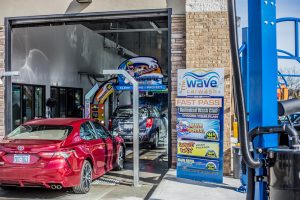 It's a 3-minute wash from entrance to exit. Besides washing the exterior, their signature Wave Special will clean the undercarriage, give your tires a nice shine, and give it a complete dry before exiting.
As a small bonus, the various soaps that get applied have a nice aroma while you're going through the wash. Just make sure to keep your hands off the wheel and don't tap any of the pedals. Just sit back and enjoy the ride, errr, wash.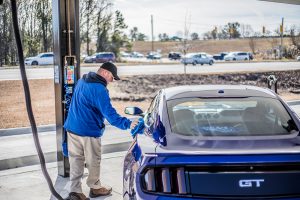 After you exit the wash, you drive through the vac area. Now, this is the part I was most excited about. Just about all car washes have vacuums for use after, most have them free of use with a wash.
The Wave offers free vacuums, air nozzle, mat wash, mat cleaner, and window cleaner & micro-fiber cloths.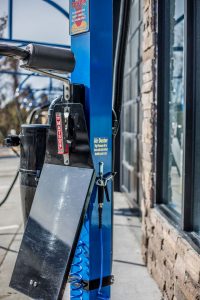 The air nozzle gives you compressed air to clean out hard to reach places like your cupholders or vents and some dash areas.
They have a station with neatly folded micro-fiber cloths free to use, and next to it, bottles of glass cleaner. They just ask you return them to the yellow marked bins after use.
If you have all-weather rubber mats such as on my Cherokee, you can bring them to a mat washing station. You clip the mats to the hangers and use the provided garden hose to wash down the mats and then just let dry a bit.
If you have traditional cloth mats, it's actually even easier. The manager Scott says you put them through the automated cloth mat station. Just put them in upside down and it will clean and vacuum the mats at the same time. Note, this only works for cloth mats.
The vacuums were plenty powerful for my needs, and they entire setup was well received by the customers.
I spoke with Nate Benischek of New Bern who was washing his Toyota Tacoma. He said his truck can get pretty muddy but the Wave Car Wash has done a great job getting it clean and the additional amenities to detail your car after is a nice extra.
Mike Abshear of Cape Carteret was cleaning up his 2015 Mustang, which is a special 50th anniversary edition. When it came out, he told me "he just had to have it." Though, he admits, it doesn't matter what type of muscle car you own, eventually – they all can get you a ticket!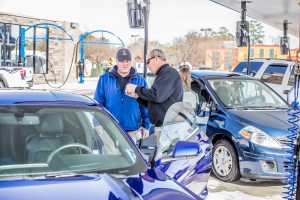 Currently, the car wash is offering a limited time special. The signature Wave wash is normally a $44.99/mo wash for unlimited washes. You can quite literally go everyday they are open and get your car washed for one monthly payment.
For December, January, and February only, they are offering this for only $9.99/mo. You can pay $9.99 through February 28th to get their Wave special.
It's actually less money than just a single wash.
The car wash manager Scott, and Mike go over placement of the fast pass sticker, which they place inside your windshield, so it can activate the wash the next time you go through.
The car wash is open from 8 a.m. – 7 p.m. Monday through Saturday, and 9 a.m. – 6 p.m. on Sundays.
By Contributing Author, Brad Poirier, Bear City Impact