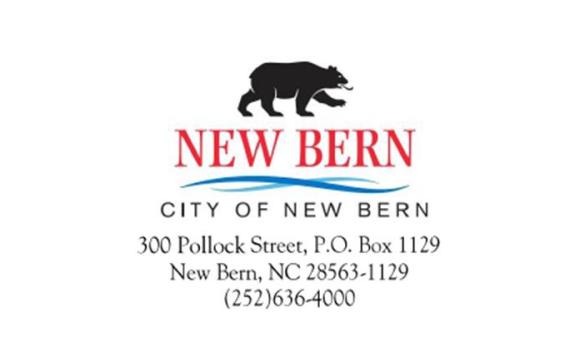 Although the forecast track for hurricane Florence remains uncertain, the City of New Bern is taking steps now to prepare and is encouraging residents to do the same.  National Hurricane Center meteorologists say the storm could pose a significant threat to our coast by week's end, but forecast models vary widely as to where the hurricane will make landfall.
"We are using this valuable time to get staff, equipment and storm supplies in place and ready to go," said City Manager Mark Stephens.  City management staff met this morning to discuss possible scenarios and storm impacts from hurricane Florence as well as current preparations.
The City's Emergency Operations Center (EOC) on Highway 55 is currently set up and will mobilize midday Wednesday ahead of the storm.  Management staff are scheduling supplemental and on-call staff for week's end and throughout the weekend.  Staff are checking supplies at the city warehouse on Kale Road, making sure needs can be met for mitigating power outages, water and sewer emergencies, and debris removal.  The Department of Public Utilities has mutual aid agreements in place should the City require additional help to restore power quickly and efficiently.  Staff will begin topping off fuel in emergency response vehicles and equipment over the next couple of days.
"We are expecting significant and damaging effects from this hurricane," said Mr. Stephens.  "Even if Florence makes landfall somewhere else, New Bern could see record or near-record storm surge, flooding, and destructive winds and rain. We anticipate significant loss of property."  Although no evacuation order is currently in place, residents who typically experience flooding during tropical events or during brief summer downpours should consider riding out the storm further inland.  These flood prone areas include, but are not limited to, Duffyfield, Woodrow, North 2nd Avenue, North Hills Drive, Cooper's Landing, parts of Oaks Road, Hazel Avenue and Attmore Drive.
The City's stormwater pumps located at Jack Smith Creek and East Rose Street will begin operating soon in an effort to increase floodwater capacity ahead of hurricane Florence.  During storms, these pumps come on automatically as water levels rise.  Stormwater staff are also making rounds cleaning debris from storm drains, catch basins, and ditches.
"We are encouraging residents to prepare now in the event of this storm," said City of New Bern Fire-Rescue Chief Bobby Boyd. "Make sure disaster kits are stocked and ready, have food and water supplies for each member of the family to last several days, have first aid supplies and medications handy as well as batteries, flashlights and a weather radio."  Additionally, take time now to secure outdoor items that could become projectiles during the storm.
If you are a city customer and you lose power, report it by using our website portal at NewBernNC.gov. From the homepage, click on "How Do I," then "Report a Problem," then "Report a Problem" (again), which will direct customers to a page where they can report power outages, water/sewer emergencies, and non-emergency issues.  Or, call us at (252)636-4070.  You do not need to speak to an operator. Leave a detailed message with your address, type of emergency, and contact info and an operator will call you back to ensure restoration.
Residents are strongly encouraged to subscribe to the City's emergency alert system, CodeRED.  It's free and alerts subscribers to emergencies within the community through text messaging, emails, or phone calls.  You can sign up on the city website or download the CodeRED app to your smartphone.
The City will post additional storm updates and information, as necessary, to its social media platforms.  Follow us on Twitter @CityofNewBern. Find us on Facebook at City of New Bern, NC Government.  Or find us on Instagram @cityofnewbern.
Submitted by: Colleen Roberts, Public Information Officer, City of New Bern