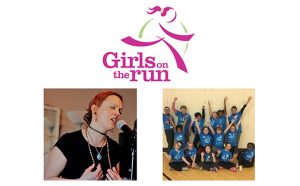 As we pursue a healthier lifestyle in this era of Fitbits and Paleo diets, keep in mind what researchers already know: helping others lowers stress levels, makes us feel happier and live longer. As John Andrew Holmes said, "There is no better exercise for the heart than reaching down and lifting people up."
Girls on the Run of Pamlico County is throwing a fundraiser Saturday, July 28 to do just that—help others.
The atmospheric and popular New Village Brewery & Taproom in Oriental is the venue for this fundraising party. Join us for tasty NC craft brews by Carolina Brewing Company, grilled hot dogs and live music by Fairlight & The Scorpio Moon. Fairlight's powerful vocals will combine with the creative energy of Scorpio Moon for a thoroughly engaging performance of blues, rock and other classics.
The brewery will donate $1 for every pint sold. There is no cover charge, and the hot dogs are free, though donations will be accepted.
"Girls on the Run of Pamlico County is a non-profit program that works to encourage pre-teen girls to develop self-respect and healthy lifestyles through dynamic, interactive lessons and running games", said Pamlico Council Director Betsy Hughes. "We are grateful to Frank and Lili at New Village for partnering with us on this fundraiser. We invite the public to come out, have fun, and support this life-changing program".
Past participants of the program have said, "Girls on the Run made me realize that I am the boss of my brain". "I know that whatever I set my mind to do, I can do". "At Girls on the Run I learned how to be comfortable in my own skin!"
We'll see you Saturday, July 28 at The New Village Brewery & Taproom, 702 Broad St. Oriental. We begin serving hot dogs at 4 p.m.; Fairlight & The Scorpio Moon begin at 5 p.m.
Submitted by: Michelle Noevere, Interim President, Girls on the Run of Pamlico County