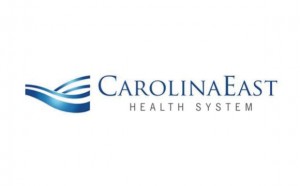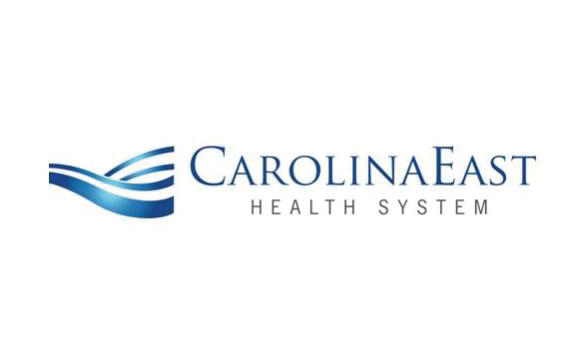 For the third year in a row, CarolinaEast Medical Center has been named one of the top five best hospitals in the state by Business North Carolina magazine in their annual "Best Hospital's" issue released in March. The 2018 ranking lands CarolinaEast tied for fourth.
"We are extremely proud of the reputation for quality we have built," said Ray Leggett, CarolinaEast president and CEO. "This is one of many confirmations of the quality care we are privileged to deliver to the families of coastal North Carolina."
In addition to the number four ranking, Business North Carolina also named CarolinaEast as a "Patient Picks" organization for the percentage of surveyed patients responding they would recommend the New Bern hospital to others. The magazine features Blue Cross Blue Shield's "Proven Winners" which recognizes CarolinaEast's Blue Distinction Center status in cardiac and maternity care. U.S. News and World Report's Top-Performing Tar Heel Hospitals names CarolinaEast as high performing in hip replacement surgery.
Business North Carolina introduced the "Best Hospitals" ranking in 2012 and includes the state's adult, acute care hospitals with at least 50 beds. The qualifying organizations are ranked based on performance in 25 metrics which include outcomes in the areas such as patient satisfaction, infection rates, readmission rates and other publicly reported information from the Centers for Medicare and Medicaid Services (CMS). The editors also consider criteria from Blue Cross Blue Shield, U.S. News and World Report and safety ratings from The Leap Frog Group.
CarolinaEast has also received quality recognition from other respected organizations. Healthgrades recently named CarolinaEast as one of America's Best Hospitals for Patient Experience as did the Women's Certified, Women's Choice
Awards. CarolinaEast is the only hospital in North Carolina to receive five stars from CMS in all of the star rating releases by the federal government agency which commenced in July 2016.
During fiscal year 2017, the 2,500 plus employees, nearly 250 physicians and the over 400 volunteers cared for 13,883 inpatients, 106,434 outpatients, 59,636 emergency patients and saw 215,862 patients in the CarolinaEast physician offices located across four counties.
"Last year we had over 396,000 opportunities to make a difference in someone's life," said Leggett. "I could not be more proud of the CarolinaEast team for their efforts to do what is right, every encounter, every opportunity, every day – no exceptions."
Submitted by: Megan McGarvey, Director, Public Relations, CarolinaEast Health System