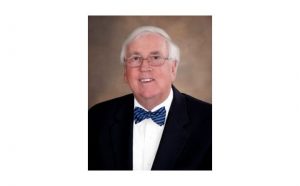 Craven Community College's (Craven CC) Havelock campus will celebrate Black History Month with a discussion entitled "Black History Reflections" at 4:30 p.m. Thursday, Feb. 15.
Led by Nelson McDaniel, historian and former president of the New Bern Historical Society, Black History Reflections will explore the contributions African Americans have made in communities throughout Craven County.
This event is open to the public and will be held in the Institute of Aviation Technology Hangar, located on the Havelock campus at 305 Cunningham Blvd. Light refreshments will be served.
For more information about this event contact Havelock Director of Student Services Sylvia King at 252-444-2120.
Craven CC will also celebrate Black History Month on the New Bern campus with a free program entitled "African American Firsts." Held in the Student Center from 6-8 p.m. on Friday Feb. 23, this new program will offer a journey through time to teach the community about the pioneering contributions of African Americans in the areas of art, science, business, math, medicine and more. "African American Firsts" will include an exhibit of contemporary African American artists and Craven CC students, as well as a live performance by 3CGC, Craven CC's student gospel choir.
Those interested in attending the New Bern event are encouraged to RSVP at CravenCCBlackHistory2018.eventbrite.com
For more information, contact Emily Stewart at 252-514-0562.
Submitted by: Craig Ramey, Director of Communications, Craven Community College