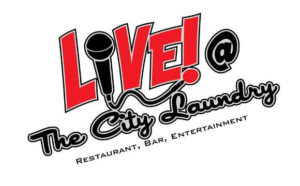 Tuesdays World Tavern Poker at 7pm and 9pm. World Tavern Poker is America's #1 Bar Poker League! Similar to a dart or pool league, you will be playing in free Texas Hold 'em poker tournaments each week. The top players receive points and rankings for the chance to move on to Tavern, Regional and National Championships for the shot of winning World Series of Poker Events! It's Free, it's Fun and best of all you have a shot of winning millions of dollars at the World Series of Poker!
Wednesdays Pub Trivia with Austin Vaquilar at 7pm. Pub Trivia every Wednesday Night! Come and test your Trivia skills for an opportunity to win great prizes and have fun with friends! It's all about bringing people together! The kitchen at Live will be cooking up some great compliments for an evening of fun.
February 1st: John Van Dyke at 7pm. Local singer John Van Dyke presenting songs from Broadway, and the Great American Songbook.  A nice relaxing starter for the weekend. No Cover charge.
February 2nd: Bearfoot Monty's EP Release Party with Special Guests Thick Modine & Myself and I at 9pm. Everyone's favorite local Indy band Bearfoot Monty releases their debut EP "No Rest with us!" The legendary Thick Modine and local band Myself and I will be on hand to join in the celebration. A night full of rock and roll, friends, and dancing… what's not to love? No Cover charge.
February 3rd: Justin Castellano at 8pm. Justin has been entertaining audiences for over 15 years. His choice of material is tasteful and his virtuosity on the guitar wins over the crowds. Covers include songs by Bill Withers, Eric Clapton, James Taylor, Ben Harper, John Mayer, and Ray Charles. Familiar tunes are given new life with his unique and inventive approach. No Cover charge.
February 8th and 22nd: Vintage Thursday with Alisa Mike at 6:30pm. Popular local singer Alisa Mike serenades us with jazz standards from the Great American Songbook. Vintage nights with Alisa are a wonderful trip back through time. She is a true Artist and a voice you must hear!" Table reservations are recommended. Always a full house!  No Cover charge.
February 9th: Stand up Comedy Showcase! Hosted by Matt White at 9pm. Winner of the "2012 Port City Top Comic" and 2013 "Carolina's Funniest Comic", Matt White's brand of observational humor mixed with improv and theatre elements engages audiences and leaves them giggling for days. Join Matt and friends for an evening of laughter and fun. Tickets $8.
February 10th: Ghent Mardi Gras Masquerade at 7:30pm. The Ghent Neighborhood Association is hosting this fundraiser to benefit the third annual Mardi Gras Parade. Join us for an evening of great food and entertainment. Popular New Bern Singer Alisa Mike will entertain for your listening and dancing pleasure. There will be plenty of beads, masks, and prizes on hand! Plus we'll be offering some delicious New Orleans specialties from the kitchen and bar!  Be sure and wear your "finery", there will be a costume contest and the winner will ride in the parade with the Royal Court! Tickets $10.
February 15th: Acoustic Coffee House with Patrick Bliss at 7pm. Bleeker Street bohemia! Local singer guitarist Patrick Bliss takes the stage for an evening of acoustic blues folk and Americana. No Cover charge
February 16th: Tiffany Elaine at 8pm. Tiffany Elaine is a recording Artist based out of Nashville and the Carolina's. She has been captivating audiences across the country with her recently released single "Couldn't You See" produced by Stokes Nielson of the Billboard acclaimed "The Lost Trailers. Tiffany Elaine performs both acoustically and with her band in NC and Nashville and has played many notable venues including "The Whiskey Bent Saloon" in Nashville Tennessee.
February 17th: Strung Together featuring  The Oliver Family, 8pm – 10pm. Strung Together, a New Bern family band, performs the songs that they love–a blend of folk, old-time, bluegrass, and current tunes with a twist, with a string-band sound and soaring harmonies. $7. Cover charge.
February 23rd: Latin Dance Night with Dance Lesson 8:30pm and DJ at 9pm. Latin dance night returns! Salsa, Bachata, Meringue, and Cha-cha cha! Dance the night away with us! We'll be offering Latin specials from our kitchen and the bar. DJ starts at 9:30pm. Brush up your dance skills at 8:30 with Professional dance instructor Cindy Riggs. Courtesy of Rivertowne ballroom. No Cover charge.
February 24th: Improv Comedy Night at 8pm. Audience's are part of the show! Give us your suggestions and watch us create hilarious unscripted scenes right before your eyes! This month featuring Walk in Bathtub,  New Bern's own Improv Team! Come and explore the hilarious, unpredictable world of Improv comedy. Tickets $7.
For more information, call 252-876-7007 or visit The City Laundry at 901 Pollock St.
Submitted by: John Van Dyke, The City Laundry