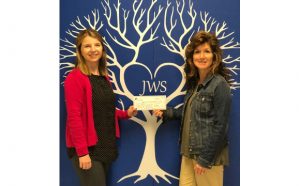 James W. Smith Elementary School teachers Luana Palimetakis and Diane Bondurant, with Principal Renee Whitford, were awarded a Bate Foundation Individual School Grant administered by Partners In Education.
The grant, "STEM Lab: Students Totally Engaged in Music," is for $5,000.  Funding will provide all their students the opportunity for full musical immersion in a keyboard lab with state of the art technology.
For information on Partners In Education, contact Darlene Brown at 514-6321 or visit the PIE website at CravenPartners.com.
Submitted by: Darlene Brown, Craven County Partners in Education