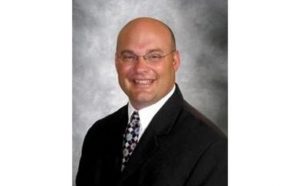 The City of New Bern announces the hiring of Foster Hughes as Director of Parks and Recreation.  Mr. Hughes will join the City of New Bern on November 6th.
Mr. Hughes was previously employed with the City of Conway, South Carolina as its parks, recreation and tourism director. He has 18 years of experience working in parks and recreation and extensive expertise in budget oversight, park and facility improvements, wellness and athletic programming, seasonal camps and programs, and special event planning.
"We received nearly 400 resumes for this position," said Mark Stephens, City Manager.  "Mr. Hughes distinguished himself among a large pool of qualified and talented candidates.  His experience has prepared him to tackle some of the City's future plans and challenges in parks and recreation, including the development of the new Martin Marietta Park."
Mr. Hughes graduated from the University of North Carolina at Greensboro.  In 2016, he earned his master's degree in Parks, Recreation, Tourism and Sports Management from North Carolina State University. Early in his career, he worked as a program supervisor coordinating youth and adult athletic leagues and a full schedule of aquatics programs. He rose through the ranks to become Director of Special Programs, then Assistant Director of Parks and Recreation, and finally Parks and Recreation Director.  In his cover letter expressing interest in the position with the City of New Bern, Mr. Hughes wrote "Parks and Recreation, simply put, is my life."
"We are excited to welcome Mr. Hughes to New Bern," said Mr. Stephens.  "Although he is no stranger to North Carolina, having lived and worked previously on the western side of our state, we are anxious to introduce him to our beautiful, riverfront city and familiarize him with all of the recreational opportunities and special events here.  He has a solid understanding of parks and recreation management and will lead us into the future with a sharp focus on the community's needs."
Mr. Hughes' annual salary will be $106,500.
Submitted by: Colleen Roberts, Public Information Officer, City of New Bern