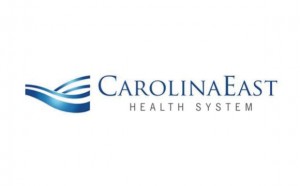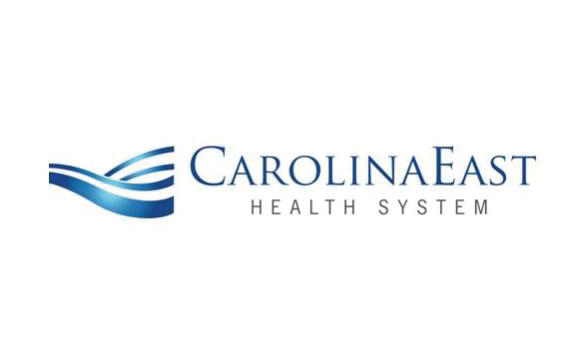 The Only One in the State and One of 83 in the Nation
The Centers for Medicare and Medicaid Services (CMS) has released their third round of hospital star ratings and CarolinaEast Medical Center is once again the only hospital in North Carolina to receive the highest rating – five stars.
"We are thrilled that CarolinaEast Medical Center has retained our sole status as North Carolina's only five star hospital," said Ray Leggett, President and CEO of CarolinaEast. "This maximum star rating is another example of the level of care shared by the good people and competent professionals that are CarolinaEast. We have never been better or stronger," he added. CarolinaEast Medical Center is the only hospital in the state to claim the five star accolade for the three star release cycles by CMS.
Over 3,600 hospitals, 111 of which are in North Carolina, were evaluated using publicly reported data gleaned from patient surveys that measure the patient experience.  57 areas are assessed for the star ratings and include a vast cross section of care components that comprise the patient experience. The environment of care, responsiveness of staff, provider communication, willingness to recommend the hospital to family and friends, post-surgical infection rate and pain management are just a few of the measured satisfaction survey responses used to calculate a hospital's star rating.
"The five stars are one more in a long line of quality recognitions CarolinaEast has received over the past few years, and we couldn't be more proud," stressed Leggett.  He is referring to CarolinaEast being named by Business North Carolina magazine the State's third best hospital, the Healthgrades and Women's Choice Award recognizing CarolinaEast for Best Hospitals for Patient Experience and several Blue Cross Blue Shield quality awards for cardiac care and maternity excellence among many others.
"We are very fortunate to have such a high caliber medical community in coastal North Carolina," said Leggett. "These five stars represent every single one of our 2,500 compassionate employees, physicians and volunteers that share that quality care and have for over 54 years, 24/7/365 no matter what."
The star ratings are available on the CMS Hospital Compare website: Medicare.gov/hospitalcompare.
About CarolinaEast Medical Center
CarolinaEast Health System has been serving the growing needs of the coastal North Carolina community since 1963. In addition to the system's flagship, 350 bed CarolinaEast Medical Center, CarolinaEast includes a rehabilitation hospital, free standing diagnostic and surgery center and several CarolinaEast Physician practices providing primary and specialty care for all phases of life.
Submitted by: Megan McGarvey, Director, Public Relations, CarolinaEast Health