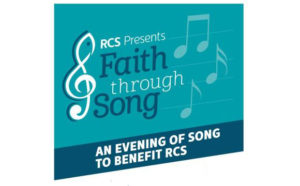 Join us on Sunday, April 2 from 3:00pm – 5:00pm at Centenary United Methodist Church as we enjoy an early evening of music performed by eight local churches: Biblical House of God, Centenary UMC, Christ Episcopal Church, First Baptist Church, First Presbyterian Church, Garber UMC, Refreshing Lives, and St. Paul Catholic Church.
This is a free event for guests to enjoy, but donations are gladly welcomed as all proceeds benefit Religious Community Services. Seating is limited to 400, so get there a little early for a seat!
This is going to be a fantastic event of music and fellowship, directed by the talented Paul Saik.
For more information, call 252-633-2767.
Submitted by: Religious Community Services