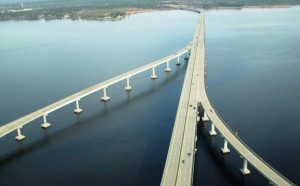 20th – 22nd: "Next to Normal", Fri – Sat: 7:30pm; Sun: 2:00pm, presented by the New Bern Civic Theatre. Call 252-633-0567.
21st: "Annual Harvest Bear Cupcake War", 8:00am – 2:00pm at the New Bern Farmers Market. Call 252-633-0043.
21st: USCG Auxiliary Boating Class, 8:30am – 4:30pm at The University of Mount Olive, New Bern Campus. Call 252-638-5588.
21st: Polar Plunge presented by Craven County Special Olympics, 9:00am at Courts Plus Outdoor Pool, 2911 Brunswick Ave. Call 252-636-6606.
21st: Tenth Annual Local Authors Luncheon, 11:30am at The Chelsea Restaurant. Presented by the Twin Rivers Branch of the American Association of University Women. Call 252-637-9499.
21st: Casablanca Jazz and World Music Trio in Concert, 6:30pm at The Taberna Country Club. Call 252-634-1600 ext 2.
22nd: Bridal and Special Event Expo presented by ENC Shows, 1:00pm – 5:00pm at the New Bern Riverfront Convention Center. Call 252-635-5638.
23rd: Shopping Trip to Crabtree Valley Mall sponsored by New Bern Parks and Recreation. Call 252-639-2912.
Listen to our latest "Living in New Bern and Beyond" Podcast episode for details about this weekend's events:

What are you doing this weekend?
Tell us what you think sending us an email. Visit New Bern Now's Facebook page or sign up for the latest updates by submitting your email address in the right margin on New Bern Now's website.
Wendy Card