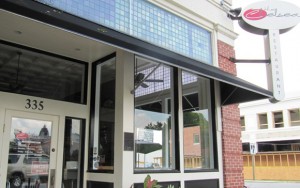 The Twin Rivers Branch of the American Association of University Women (AAUW) is pleased to invite the community to our Tenth Annual Local Authors Luncheon to be held on Saturday, January 21, 2017, at 11:30am, at The Chelsea Restaurant, 335 Middle St. in New Bern.
Once again we will be spotlighting ten local authors for this event, including Linda G. Burke; Brian E. Cooper; Capt. Alfred N. Fowler, USN Ret.; Kristy Woodson Harvey; Joey Jones; Carol Lunney-Hampson; Jay Kenton Manning; Rev. Ed Satterley; Susan Schmidt; and Sarah Maury Swan. Their writings include fiction, non-fiction, inspiration, poetry, autobiographical, and children's literature.
They will be sharing some of their experiences and selling their books.
Tickets are $25, which includes lunch. All proceeds will go toward scholarships for local women and girls, with an emphasis on STEM programs.
Tickets may be purchased from The Next Chapter Bookstore at 320 S. Front Street, or by calling Ann Corby at 252-637-9499 or Connie Whitney at 252-633-1931.
Submitted by: Ann Corby