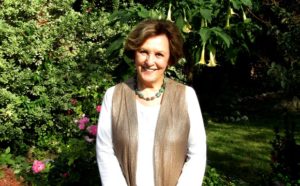 We enjoyed our interview with Susan Moffat-Thomas, Enrichment Program Coordinator, for this special Podcast about Craven Community College's Adult Enrichment Program.
Listen here:

In Summary, Susan Moffat-Thomas wrote:
The reinstated CCC Adult Enrichment Program was off to a great start this fall with a large selection of highly engaging non-credit, short term fee based classes that were well-attended. To keep the momentum going, 45+ classes are currently being scheduled to be held on various dates beginning in late January through early April. Classes, varying in length, depending on the time it takes to cover the content, are held at the Craven and Havelock Community College campus. The nine categories: creative – arts & crafts, language, enrichment/special interest, money matters, home & garden., health & wellness, music and kitchen/cuisine are filled with an interesting and diverse  variety of topics.
A complete listing of classes scheduled for the winter session can be viewed by going to  CravenCC.edu/AEP . Registrations can be made on-line, by phone by calling 252-638-7248 or by going to the Workforce Development office in the Brock Administration Building, room 114. Credit card, check or cash payments are accepted.
For those who are interesting in teaching a class or have suggestions on topics that could be offered, contact Susan Moffat-Thomas, Enrichment Program Coordinator at 252-638-1367.
Tell us what you think sending us an email. Visit New Bern Now's Facebook page or sign up for the latest updates by submitting your email address in the right margin on New Bern Now's website.
Wendy Card