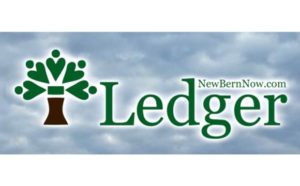 UPDATE: Date, time and location changed due to possibility of inclement weather
We're excited to announce that we're featuring New Bern Artists on the Cover of New Bern Now's Ledger Magazine (January – March 2017 edition).
If you or someone you know is an artist (painter, sculptor, potter, weaver, woodworker, writer, singer, poet, etc.), join us!
The photo shoot will be held on December 21st at 12:00pm inside the New Bern Civic Theatre. Please be safe as the City is doing construction in the area. If you're attending, visit our Facebook page (under events) and click "going".
Please let me know if you have any questions by sending an email or calling 252-638-6858.
We're looking forward to seeing you there!
Wendy Card