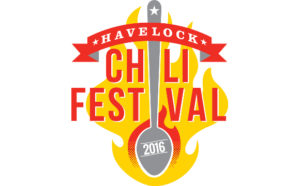 Fun, Food, and it's Free! Come to the 35th Annual Havelock Chili Festival on October 14 & 15 at the Walter B Jones Park in Havelock North Carolina. Chili and wings competitions, live music, activities for the kids, food vendors, and more.
Proceeds from this event benefit local charities. Admission and parking is free.
Thanks to our sponsors Walmart Havelock, Craven Community College, CarolinaEast Health System, Marine Federal Credit Union, and CenturyLink.
For more information, call the Havelock Chamber of Commerce at 252-447-1101 or go to ChiliFestival.org.
Submitted by: Bruce Fortin, Executive Director, Havelock Chamber of Commerce