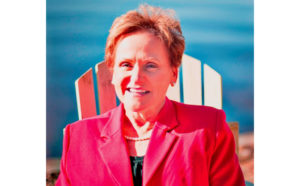 Valuable Real Estate Purchase Programs & Tips You Should Know
The Military on the Move Program (MOM)
Appreciating those who serve or have served our country, Neuse Realty offers military service men and women the Military on the Move (MOM) program.  Neuse Realty participates in this program offered through their membership in the world wide network "Leading Real Estate Companies of the Word (Leading RE).  Leading is comprised of only the best real estate firms in the nation focused on raising the bar in real estate.
How it Works
The MOM program is a real estate rebate program that allows active duty, honorably discharged, retired military personnel and wounded warriors the opportunity to receive cash back when they buy or sell a home. The cash rebate is calculated on the commission earned by the Realtor representing the participant in the transaction.  They must be represented by a U.S. Military on the Move participating firm at closing to qualify.  Source: Leading Real Estate Companies of the World
It is a great program! If you qualify, make sure to inquire.
How to Sell Your Home for Top Dollar: Insider Tips
Real Estate throughout the House
Declutter! Consider it pre-packing for your move. Box up books, clothes, and personal items and place them (neatly!) in the garage or – better yet – a rented storage unit.
Keep closets, basements, and attics as empty as possible to maximize the appearance of storage space.
Swap dim lights for high-wattage bulbs.
Check every door, drawer, and cabinet to ensure they open and close easily. Swap out any faulty or dingy hardware.
Damaged or aging hardwood floors? Replace damaged boards with new wood, sand down the entire floor, and re-stain.
Do a deep (deep, deep) clean. Hire a professional cleaning service to clean your home from top to bottom – including carpets – before viewings.
Exterior
Hang attractive house numbers that are legible from the road.
Brighten up your porch with fresh paint or stain.
Add a fresh coat of paint to the front door. Steer clear of unconventional colors like purple.
Buy a new doormat to welcome homebuyers.
Power-wash the house exterior, walkway, steps, driveway, and porch until everything sparkles.
Make sure the locks and doorbell function.
Make sure that the mailbox looks clean and welcoming, or get a new one.
Plant lots of colorful blooms in attractive pots and planter beds.
Trim back trees and shrubs from the approach to the front door.
Store yard equipment and children's toys out of sight.
Repair shaky banisters.
Dress up any imperfect planting area with mulch.
Make sure entryway lights function and are free of cobwebs and insects.
Hide trash cans, recycle bins, and garden hoses.
Don't forget the outdoor living space. Stage your patio with fashionable furniture, accent pillows, an outdoor rug, and other patio-friendly decor.
Take off. After all that you deserve a trip to the spa while potential homebuyers are busy falling in love with your house.
Helping buyers fall in love with your property is all about presentation.  Expert real estate agents and home stagers agree and suggest that in order to get the highest price, sellers must declutter, repair, update, and depersonalize their homes.  Source: HouseLogic
'That's it for now…until next post…Catch me later…Laraine
By Contributing Author: Laraine Mark, Mark Realty Group, Neuse Realty