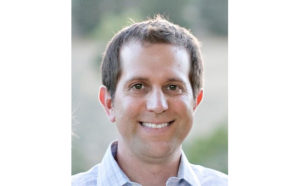 Specializing in Adult Foot and Ankle Conditions and Injury
Carolina Orthopedics Sports Medicine and Physical Therapy, eastern North Carolina's premier practice for orthopedic and therapeutic care, welcomes Dr. Stephen Reichard to their growing practice.  Dr. Reichard comes to New Bern after completing his fellowship training in Foot and Ankle Surgery from Stanford University in Stanford, California.
A native of Greensboro, North Carolina, Dr. Reichard graduated from the University of North Carolina at Chapel Hill with a degree in biology and then attended Wake Forest University School of Medicine. He completed his Orthopedic Surgery residency at Case Western University/University Hospitals in Cleveland, Ohio.
"I couldn't be happier having the opportunity to be a part of Carolina Orthopedics Sports Medicine and Physical Therapy," stated Dr. Reichard.  "My family and I are very excited to be moving back home to North Carolina and beginning the next chapter of our lives. I am looking forward to sharing my knowledge and expertise with the community of New Bern and the surrounding areas."
Dr. Reichard will specialize in both foot and ankle conditions, including surgical and non-surgical procedure.  He will also be available for some general surgical and non-surgical orthopedic issues.
"Our mission is to provide exceptional service to our patients and that means bringing in top talent to our practice," said Tracy Watkins, Practice Manager at Carolina Orthopedics.  "Dr. Reichard will be an excellent addition to our staff."
With offices in New Bern, Havelock and Jacksonville, Carolina Orthopedics offers a full range of services such as physical and occupational therapy to combat conditions such a back pain, arthritis, sports or work-related injuries, fractures, and growth abnormalities.  Carolina Orthopedics also performs surgical procedures including joint replacement, arthroscopy, rotator cuff repair and hand surgery.
Please visit CarolinaOrthopedics.com to learn more about the services provided by Carolina Orthopedics or to request an appointment, call 252-634-2676.
Submitted by: Amber McCracken, Executive Director, Current Communications