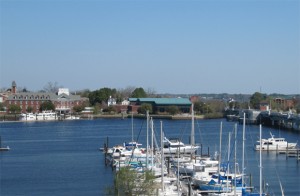 15th: Lunch and Learn: Science in the Age of Enlightenment, 12:00pm at the North Carolina History Center. Call 252-639-3500.
15th: 2016 Rockin' on the Rivers Concert presented by the New Bern Area Chamber of Commerce. Call 252-637-3111.
15th – 17th: Bye Bye Birdie, Fri – Sat: 7:30pm; Sun: 2:00pm at the New Bern Civic Theatre. Call 252-633-0567.
16th: Book Signing by local author Joey Jones, 8:00am – 2:00pm, New Bern Farmers Market. Call 252-633-0043.
16th: Rain Gardens and Ponds – 'Balance Makes Beauty', 10:00am – 12:00pm at Craven County Agricultural Building. Call 252-633-1477.
16th: Colorfest New Bern, 12:00pm – 6:00pm. Register at Designing Image, 928 Queen St. Call 919-408-7810.
17th: African American Heritage Tour, 2:00pm, Tour begins at Tryon Palace Waystation. Call 252-639-3500.
17th: The Bears in Concert, 5:00pm – 8:00pm at Mickey Milligan's, 3411 Trent Rd. Call 252-637-3711.
Listen to our latest Podcast episode for details about this weekend's events:
There also all kinds of fun activities to include something to do for all ages!
What are you doing this weekend?
Tell us what you think sending us an email. Visit New Bern Now's Facebook page or sign up for the latest updates by submitting your email address in the right margin on New Bern Now's website.
Wendy Card