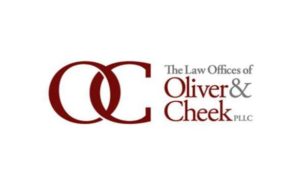 Oliver & Cheek, PLLC is pleased to announce the opening of their Raleigh location to service the legal needs of the Triangle area. The office is located at 421 Fayetteville Street, Suite 1100, Raleigh, NC 27601. This is the fourth location for Oliver & Cheek, PLLC who also have offices in New Bern, Greenville and Wilmington, NC.
The Raleigh office will be led by Attorney Ciara Rogers, who has been with the firm for over five years. "Our office has seen incredible growth over the last several years and many of our clients are in the Raleigh area. The move to Raleigh will not only better serve our existing clients, but provide new opportunities for the Triangle business community," said Rogers.
"We are proud of Ciara, and greatly appreciate her taking the initiative to expand our services in the Triangle area. She is an excellent attorney," said George Oliver, founding partner of the firm.
Oliver & Cheek, PLLC is a full service business firm providing a wide range of legal services to clients in North Carolina. Major practice areas include bankruptcy; employment law; alternatives to bankruptcy; business law; estate planning and administration; receiverships; commercial real estate; tax planning and controversies; and state and federal civil litigation.
To schedule a consultation with Attorney Ciara Rogers, please contact 919-987-2024 or visit our website at OliverCheek.com.
Submitted by: Shannon LuQuire, Trade Ideas, Inc.