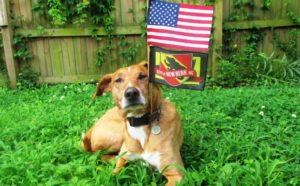 4th: New Bern Run for the Warriors, 7:30am at Union Point Park. Presented by Hope for the Warriors. Call 877-246-7349.
4th: The Glorious Forth, 10:00am – 4:00pm, Tryon Palace. Call 252-639-3500.
4th: City of New Bern Independence Day Celebration starts at 4:00pm, fireworks around 9:15pm at Union Point Park. Call 252-636-4000.
4th: Havelock Freedom Festival starts at 5:00pm, fireworks at 9:00pm at Havelock's City Park. Call 252-444-6400.
4th: Independence Night, 6:00pm – 9:30pm, at the North Carolina History Center. Call 252-639-3500.
What are you doing to celebrate Independence Day?
Tell us what you think sending us an email. Visit New Bern Now's Facebook page or sign up for the latest updates by submitting your email address in the right margin on New Bern Now's website.
Wendy Card