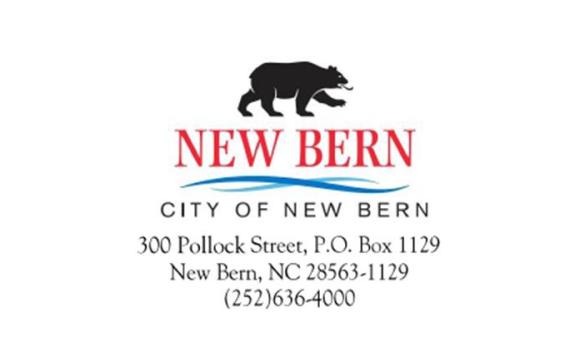 The City of New Bern will move forward with development of its City Market and Workforce Development Training Center, thanks to a generous grant from the Golden LEAF Foundation. The City was officially notified of the award earlier this week. The grant totals $549,000.
The City Market and Workforce Development Training Center will be located at 205 First Street. The property houses several buildings dating back to the 1940s when the original, brick structure was constructed as an electric plant. Later, the property was used as the City's warehouse facility, but it is currently vacant.
The market and training center complex is part of a $2.8 million dollar project to improve the First Street corridor, one of the gateways to New Bern. The First Street improvements will include transportation and pedestrian enhancements on both sides of the street, along with access and landscaping improvements to the Lawson Creek Park entrance. The concept for the City Market and Workforce Development Training Center was first presented to the Board of Aldermen in March and includes renovations to the site to create expandable classrooms, office space, a commercial kitchen, and a "makers' space" for entrepreneurs.
"The City has worked extensively with Craven Community College, New Bern Makers, and other local businesses and organizations to create this concept – a facility that will bring new educational and business opportunities to our area," said Mark Stephens, New Bern City Manager. "The college identified more than a half dozen programs they're working to implement, they just needed space. Additionally, local manufacturers are telling us they need expanded training and trades programs to produce highly-skilled candidates to fill employment positions. This project will reuse old city buildings to grow and enhance New Bern. It is a win-win for all of us."
Cindy Blot, Community and Economic Development Manager for the City, wrote the grant request to Golden LEAF, illustrating the need for a campus environment for workforce development. "We appreciate Golden LEAF's support and are so thankful that we can now move forward with a project that has received widespread community support." The grant requires no City match, but the City has so far committed $310,000 in investment to bring the concept and First Street improvements to life. City staff are also pursuing additional grant funding.
"Golden LEAF heard first-hand from local employers about the demand for workers, and their strong endorsement of the project was crucial," said Dan Gerlach, President of Golden LEAF. "We look forward to the expanded opportunities for citizens to obtain relevant training from Craven Community College."
Submitted by: Colleen M. Roberts, Public Information Officer & Brand Manager, City of New Bern