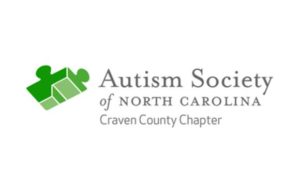 Holding 3rd Annual Golf Tournament on June 25, 2016
The Autism Society of North Carolina – Craven County Chapter (ASNC) is seeking sponsors, and teams for its 3rd Annual Golf Tournament for Autism on Saturday, June 25 at 9 a.m. at the River Bend Country Club.
The event features a four-person Superball golf tournament and two hole-in-one prizes of $8,000 each sponsored by Lisa Benton & Century 21 Sweyer & Associates.  If a hole-in-one prize is earned, $5,000 will go to winner, and $3,000 will go to ASNC Craven County. There will also be a silent auction.
Proceeds from this annual fundraiser benefit local families impacted by autism. Throughout the year, the Craven County Chapter holds free social programs such as Easter Egg Hunt, Christmas Party and summer day camp. The Chapter provides other support including training, advocacy, and a newly formed father's monthly support group. Deadline for Sponsorship is June 17th 2016. Deadline for Team Payment will be June 22nd, 2016.
For more information, contact: Kimberly Hoffman at 252-626-5359.